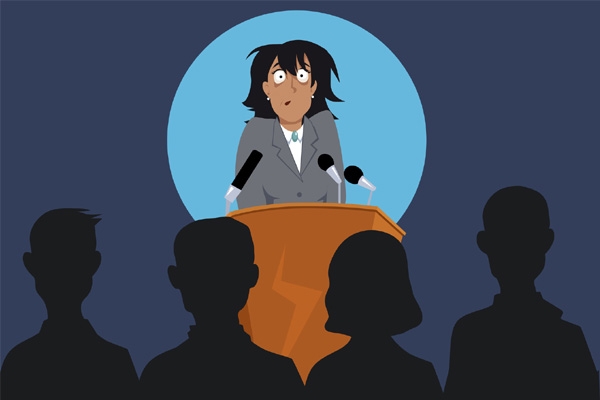 (Image source from: hypnosis.ahcenter.com)
"Living in fear is not living at all."
This is a phrase we have consistently heard growing up. But, how much of it is true? Be it the first day or school or the day of that big presentation before thousands of people, we are afraid of a number of things.
But, teamwork, group discussions, and motivational workshops are some of the best ways to conquer these small fears. And, that is what the Youth Empowerment Forum of Arizona is all about. Made by the youth, for the youth, this organisation focuses on empowering the youth of today. It comprises of some of the brightest minds who are focused on bringing amazing courses, camps, and resources for guiding the youth through such testing times.
YEF is an autonomous organisation work under the Women Empowerment Foundation, founded by Mrs. Lalitha Byra, Phoenix City Women Commissioner. YEF is also backed by a number of non-profit organisations.
All that said, one of the main objectives of this organisation is to help youth boost their confidence and be a better version of themselves. One of the most common factors that drags that down is Stage Fear.
In case you are interested in knowing about the depths of Stage Fear and its implications, here's an amazing article penned down by Naganeha Ramisetty.
Have you ever been standing there, center stage, mind blank, only thinking about what the audience thinks of you? Many people have dealt with the same thing. From the most inspirational speakers like Warren Buffett and Mahatma Gandhi to everyday people, suffer from stage fear. Stage fear is the number one most phobia around the world-beating fear of death, height, and snakes, and insects. It causes many people to value others' opinions more than their trust in themselves. Many people learn to overcome this fear in their ways, but some common tricks and tips can help anyone.
Stage fear, the most impactful phobia, is a hard one to overcome but through the effort, it is not impossible. Did you know that Mahatma Gandhi, an individual who led his nation to freedom through his words, once faced the burden of stage fear? According to Visme, Gandhi was planning on performing a speech to the London vegetarian community. After reading the first line of his speech, he decided the anxiety was too much and asked someone else to finish for him. As he described it, "My vision became blurred and I trembled, though the speech hardly covered a sheet of foolscap." Gandhi's fear of a crowd grew over the years to a point he decided to avoid them as a whole. But eventually, he found and urged passion to free his nation. This passion drove him to ignore his insecurities and do what he feels is right.
Mahatma Gandhi was not the only person who suffered from stage fear everyday people have it as well. In NBC's article, one of them described their story. "I had to give a science report orally in the 8th grade and was so scared I could not speak. My wise teacher told me to take a seat and try later. She also gave me wonderful advice: Speak in public at every opportunity. I took her advice; before I graduated high school, public speaking was one of the most enjoyable things I did. I still speak at every opportunity and love it." This shows people have suffered from this problem but something they have done overcome any fear inside them. In this touching story, the individual came past their fear by persistently speaking and ignored faults in themselves.
I have also had a problem with stage fear. Any time before I go on stage, I feel butterflies in my stomach. I feel the urge to throw up. Whenever a speaking opportunity arrives, I try to avoid it. The problem with this is I can speak very confidently in front of my friends and family, or people I am comfortable around. The assurance they will not judge or tear me down provides me with my confidence. The one thing that helped me move on was finding my passion. I love to dance. Even if I am on stage, I do not care what other people think while I am doing it. I just can have fun and enjoy myself. Though talking in front of a large crowd still scares me, I am learning to move on and come past this overwhelming fear.
Another influential speaker who once dealt with stage fear is Warren Buffett. Warren Buffett learned that his fear was holding him back from reaching his full potential in his career. In college, Buffett avoided speech classes. He finally decided to attend a speech class. He backed out of the class at the last minute because he over-thought and doubted himself. At the age of 21, he decided to go forward and join a class. He was pleased to see many others just like him. He noticed then that he was not alone. He was able to complete the class. Then he proceeded to gain the confidence to talk in front of many people. According to Britannica, Warren Buffett is now the 3rd richest man in the world making $65.7 billion. When Warren learned to speak, his fears disappeared along with many obstacles of reaching his full potential in his career.
"You have to do it. And the sooner you do it, the better. It's so much easier to learn the right habits when you're young. If you have a fear of associating with people, you have to go out there and do it, and it's painful…," Warren Buffett said describing the moral of his story with stage fear. As he said, overcoming any fear will be painful, but it is worth the try. Once you can move on past this, so many opportunities will arrive along with the disappearance of valuing others' opinions more than yourself. Warren Buffet, Mahatma Gandhi, and many more individuals learned to use their word to make an impact though they had fear inside them. They used their passion, an urge, or even just practice to overcome this feeling of anxiety whenever they are to speak. If so many people have dealt and conquered stage fear, so can you.
References:
Chibana, Nayomi. "Amazing Leaders Who Once Had Stage Fright - And How They Overcame It." Visual Learning Center by Visme, visme.co/blog/amazing-leaders-who-once-had-crippling-stage-fright-and-how-they-overcame-it/.

"Readers Share Tales of Stage Fright." NBCNews.com, NBCUniversal News Group, 22 Sept. 2007, www.nbcnews.com/id/20911597/ns/health-behavior/t/readers-share-tales-stage-fright/.

The Editors of Encyclopaedia Britannica. Warren Buffett. 26 Aug. 2019, www.britannica.com/biography/Warren-Edward-Buffett.
(source: Naganeha Ramisetty)
By- Naganeha Ramisetty
She is a rising 8th grader at Basis Peoria. She enjoys spending her time drawing and dancing.