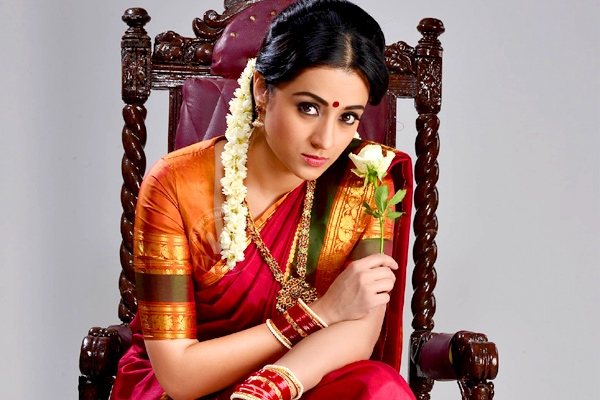 (Image source from: })
Now-a-days, actress Trisha is busy with 'Nayaki', her upcoming Tamil-Telugu horror-comedy film. However, she seemed to have taken off time for herself. It is known that the popular South Indian actress had broken up her engagement with Varun Manian, a Chennai-based businessman, few months back. The pretty actress has gone back to her first love, which is nothing but swimming.
Sharing her fitness secret with fans, Trisha tweeted saying, "Back 2 my 1st love #sunsetswim #waterbaby #favexcersise #50laps #wastrainedbythebest #mukundansir #memories #fitbit #motivated."
Trisha's upcoming horror comedy bilingual film Nayagi in Tamil and Nayaki in Telugu is being directed by Director Govi. The tagline for the film that stars Ganesh Venkatraman in lead role is "She Watches & Catches U". Giridhar Mamidipally is producing the film under Giridhar Production House. Giridhar Mamidipally is the former manager of Trisha. Jagadeesh is working as the cinematographer of the film. The film is expected to release by the end of January 2016.
Recently during her shoot in Nayaki, people from many villages gathered to meet the popular actress on the sets in Zaheerabad town, located on the border of Telangana and Karnataka.
The director of Nayaki, Govi told IANS, that "Over a thousand people from nearby villages gathered at the shooting spot to meet Trisha when we shot at Zaheerabad. This happened on all the four days of the shoot and just ten of us had to control the crowd."
-Sumana