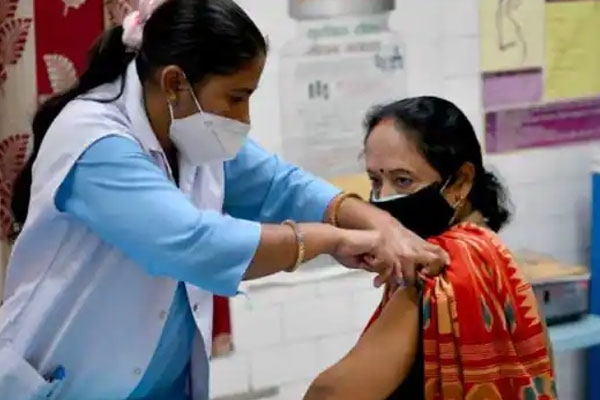 (Image source from: livehindustan.com)
The number of coronavirus cases are increasing on a regular basis and several states witnessed a huge rise in the numbers. The national capital New Delhi was once under huge pressure because of the huge number of cases reported. Now the Delhi Health Minister Satyendra Jain said that the eligible people who are not registered can take up the vaccination for coronavirus between the time frames 3 PM and 9 PM every day in the state. Satyendra Jain said that there are several people who are facing issues with the process of registration online and some of them have missed their appointments.
"All the people who are facing issues with the registration of vaccination may not be sound technically. Some of them could complete their registration process but could not reach the centers on time. For all these, the Delhi government decided to allocate a window between 3 PM and 9 PM to provide vaccination for the eligible people without any registration. The number of daily tests that are conducted are increased and this can combat the spread of coronavirus cases. Around 90,000 tests are conducted on a regular basis and this is 5 percent of the national average. We are doing isolation and contact tracing too. Delhi hospitals have a sufficient number of beds and the occupancy is 20 percent for now" told Satyendra Jain.
By Siva Kumar