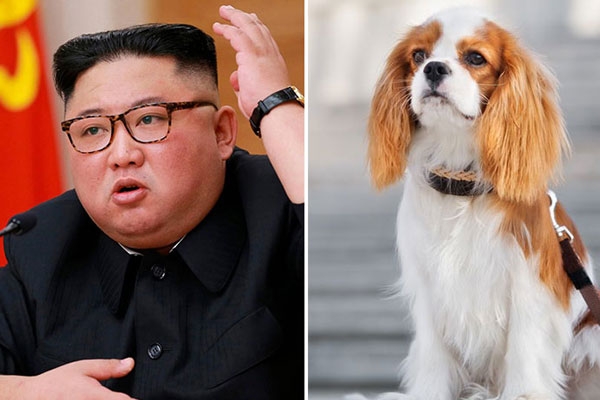 (Image source from: indiashor.com)
Dog meat is considered a delicacy in North Korea and parts of South Korea. However, a traumatic order comes from Kim Jong-un that pet dogs must be handed over at meat shops amid food crisis.
Kim Jong-un, the North Korean leader has been running dictatorship for long and is issuing bizarre orders to people. As the food crisis seems dominant in the country, he has issued another unprecedented order.
Pet dogs are treated as family members in the households but Kim Jong-un seems insensitive towards emotions. He had ordered people to give away their pet dogs at meat shops so that they can be turned into meat for restaurants. North Korea is currently facing a food supply crisis.
According to a report in the New Zealand Herald, this bizarre move by the North Korean leader is supposed to be aimed at quelling the rising discontent among people as the economic condition in the country is crumbling and food shortage has become a worry.
Kim Jong-un also seems to be playing to the emotions of ordinary and poor people as the latter own pigs and other forms of livestock while only the elite class owns dogs and other domesticated pets.
In July, he banned the ownership of pet dogs by the higher class people saying it is a tainted trend of bourgeois ideology.
As per reports, the government officials are identifying the households with pet dogs and are forcing them to denounce their pets. Some of the dogs are being sent to the state-run zoo's and others being sold out to restaurants. Though pet owners are cursing Kim John-un behind his back as they have very little to do on his decision.
Dog meat is considered a delicacy and an appetizing dish, however, the trend is gradually decreasing in Korea. But, it is not a dead tradition and continues to survive sporadically. Almost 1 million dogs are reared on farms to be consumed every year in South Korea.
A recent report from the UN stated that as much as 60% of North Korea which is estimated that 25.5 million people are facing widespread food shortages and have been worsened after the International sanctions imposed on the regime for its nuclear missile programs.
Moreover, flooding due to heavy rains in North Korea has caused severe damage to the paddy crops and the coronavirus pandemic has caused the food supply to suffer.
China too has a similar food shortage problem and the Chinese Vice Premier Hu Chunhua recently asked the governors of each province in the country to make sure that the crop yield is not lowered this year or they would be severely punished.
By Gayatri Yellayi