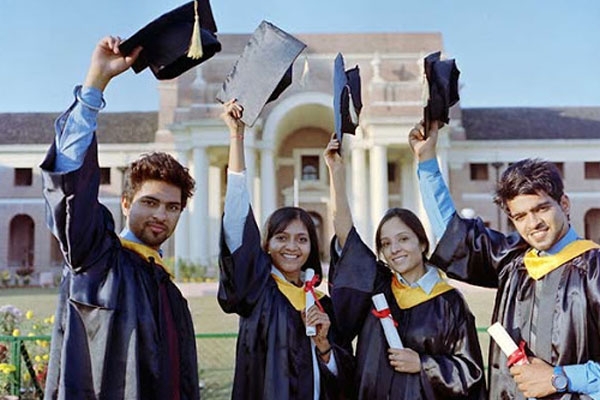 (Image source from: timesnownews.com)
Indians comprise for 2% of America's population. Each year, more than 2,00,000 students from India go the United states to study either for graduate, post graduate or do a PhD. India remains the second largest source of international student in the United States, even though there was a 4.4 percent decline this year due to the pandemic.
According to a government record in association with the educational board, Indian students contributed to 7.6 billion USD to the United States Economy in the academic year 2019-2020.
The country which is the first largest source of International students in the United States is China. China has been the first largest source of international students in the United States since 16 years continuously. There were over 3,72,000 Chinese students in the United states in the academic year 2019- 2020 despite the pandemic.
Despite the 4.4 percent decline, India managed to have 1,93,124 students go to the United States to study this year, making it the second largest source.
The report of this information was released by the United States' Department of State Bureau of Educational and Cultural Affairs and the Institute of International Education (IIE) in collaboration. For the fifth year in a row, USA hosted more than 1 million international students in only one academic year.
Due to the pandemic, there had been a 1.8 percent decline in the number of international students in the United States. Even with the decline, this group represent 5.5 percent of all students in the United States higher education system.
In 2019, The US Department of Commerce stated that international students contributed 44 billion USD to the USA economy and 7.69 billion USD was from India itself.
Despite the COVID-19 pandemic USA is encouraging more international students to come study in the United States. The country predicts around 5 million international students in one academic year once the pandemic recedes.
USA believes that international students bring culture, diversity, innovation, skill and friendly relations to the country. USA President Joe Biden has issued multiple benefits for international students who are studying in the states, making it easier for them to study, live and work.
Among the top 20 places of origin, the largest percentage increase for international students were students from Bangladesh with a 7 percent, Brazil with a 4 percent and Nigeria with a 3 percent increase.
The country with the most decrease in percentage was from Saudi Arabia with a staggering 17 percent decrease due to the change in the government's scholarship program.
By Meena Atmakuri