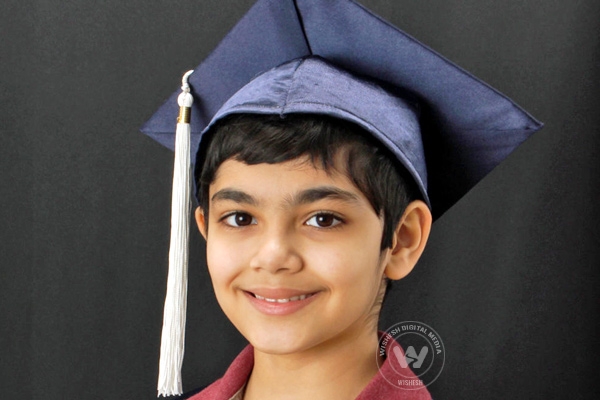 (Image source from: 10-year-old Indian prodigy is youngest US high school graduate)
Can you name the youngest high school graduate in US. Meet Tanishq Abraham, a 10-year-old Indian-origin genius, who surprised everyone by graduating high school in the US.
Tanishq, from Sacramento, in California, was awarded his high school diploma on Sunday at a private ceremony held at California Auto Museum. He has been home-schooled since he was 7 years old.
In March, Abraham cleared a state exam, certifying him to have achieved the appropriate academic standards to receive the diploma.
Abraham is ambitious and harbours dream of becoming the president of US one day.
He's excited at being given his diploma. But it had been hard work all along and he's very happy that finally he has graduated high school, said Abraham.
Since he was 7-years-old, Abraham had been taking community college classes and scored well on the SATs.
After getting his diploma Abraham said that he would finish community college by next semester. That will give him an associate's degree and he can transfer to university, he added.
Abraham is interested in studying medicine at UC Davis.
When Abraham was in kindergarten, he realized his special gift. The little boy could read books meant for second and third graders. He even had enhanced maths skill and could solve problems ment for second and third graders, according to Abraham.
Abraham is fascinated by science and wants to be a scientist or doctor, but he also want to be the US president.
(AW: Pratima Tigga)