(Image source from: HKYantoYan)
No matter how much we feel aversion towards certain things in India but the moment we take off from our homeland the love and nostalgic feeling towards India strengthens.
Here are 10 common things Indians miss the most about India after moving abroad.
Different Cultures
                      (Image source from: Tour My India)
Weird but true! Indians after moving abroad they tend to certainly miss the crowd, different cultures, bothersome neighbors, tittle-tattles, loud bells ringing at the temple nearly and small vegetable stall at every corner, which are apparently rare scenes in other countries.
Festivals
                      (Image source from: Tour My India)
It doesn't matter how many jamborees you have abroad, but nothing can bring the essence of celebrating festivals in India. Neighbors and relatives coming home with sweets, twirling to Bollywood songs and playing cards is something every Indian misses after moving abroad.
Dearest Helping Hands
                      (Image source from: www.hkyantoyan.com)

The instant you move abroad, you have to be prepared to clean after yourself in case you haven't employed a helper. In the beginning, it will all feel like a great experience but soon you will start missing your 'once annoying helper' who took one too many uninformed leaves.
Auto Walas
                      (Image source from: Better Photography)
Though they can be a pain in the neck sometimes, the ease of travel back and forth which auto's and rickshaws provide in India is dearly missed after moving abroad.
Street Food
                      (Image source from: TravelTriangle)

Each and every country has its own delicacies and they have street foods too, but nothing comes close to Indian street food. Whether you are craving something sweet like jalebi or tangy like panipuri, you will find everything on Indian streets.
Eating with Hands
                      (Image source from: Brampton Guardian)

Eating with hands is a tradition in India, and it is not considered bad etiquette. In fact, no one bothers to pay attention to something like that. But anywhere besides India, you'll probably look like bizarre. And even if no one is judging you, you won't feel completely comfortable eating with your hands in front of other people, unlike in India.
Sudden Plans with Buddies
                      (Image source from: Unsplash)
If you have been living in a foreign land for a long time, then you probably have friends you can make sudden plans with, but if you have only been away for a couple of years, it can be challenging to make friends. Even when you do, you'll probably have to make plans well in advance. You'll start missing your best buddies who came over unannounced to home.
Bargaining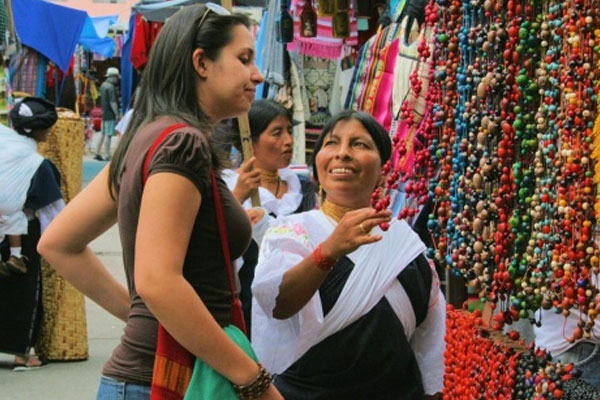 (Image source from: Indiatimes.com)
It is in blood for every Indian to never buy anything without a little bit of haggling. Whether it is clothes, furniture or vegetables, we'll bargain until we are happy with the number. But after moving abroad, bargaining is not an option since everything literally has a fixed price.
Cricket Madness in India
                      (Image source from: Hindustan Times)
Cricket is an insane sport in India and everyone gets involved, even the most non-sporty person. Especially, when it comes to India-Pakistan match, every Indian has his/her eyes stuck to the TV screen. This doesn't happen in any other country, and you'll miss the feeling dearly.
Indian Weddings
                      (Image source from: Pinterest)
With so many cultures and traditions, there are a number of different weddings to look forward to when in India and every Indian wedding is special in its own way.
By Sowmya Sangam