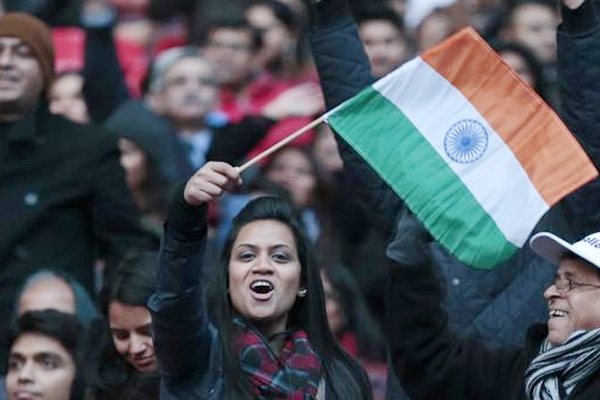 (Image source from: Scroll.in)
Immigrants from India first arrived in the United States in trivial numbers during the early 19th century, but in recent decades the Indian descent population in the U.S. has grown considerably.

Below are five facts about Indian Americans that you didn't know:
Indian Americans Are Among the Most Highly Educated
The majority of Indian immigrants are young and highly educated and have strong English skills. Countless work in Science, Technology, Engineering, and Math (STEM) fields.

Compared with the overall foreign- and native-born inhabitants, immigrants from India on average are significantly well educated, more probable to be employed in management positions, and have higher household incomes.

The high educational attainment of Indian immigrants is a consequence of the specific networks they use to enter the United States. Several Indians arrived either as international students or H-1B workers, to fill jobs that typically need a university degree, and every so often stay to pursue permanent residence.
Not All Indian Americans Are Hindus
Only about 51 percent of Indian Americans are Hindus, though nearly all Asian-American Hindus (93 percent) trace their heritage to India, according to the 2012 Pew Research Center survey.

18 percent of Indian Americans identified themselves as Christians, while 10 percent said they were Muslim.
Indian Americans Lean Democratic
65 percent of Indian Americans were Democrats or leaned to the Democrats, making them the Asian-American subcategory most likely to identify with the Democratic Party.
States with Highest Indian Immigrants
The metropolitan areas with the most Indian immigrants were the greater New York, Chicago, San Jose, and San Francisco areas. These four metro areas were home to one-third of Indians in the United States.
Three-Fourths of H-1B Visa Holders in 2018 are Indians
According to the United States Citizenship and Immigration Services (USCIS), there were as many as 419,637 foreign residents employed in the U.S. on H-1B visas as on October 5 in 2018.

Of these, 309,986 are Indian nationals, the USCIS said in its report 'H-1B petitions by gender and country of the birth fiscal year 2018'.

-Sowmya Sangam