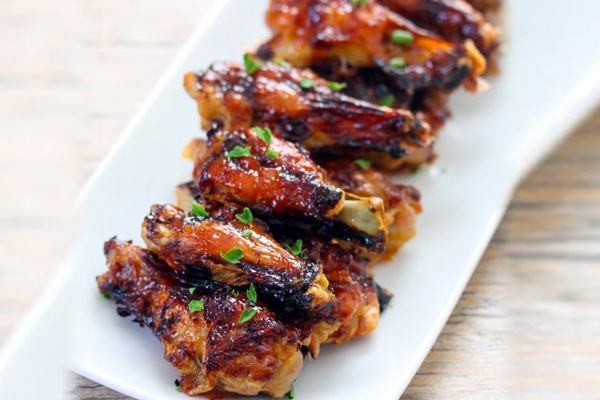 (Image source from: Desi Chicken Wings)
Forget Dominos! We bring you a hearty, desi version of the Dominos favorite "chicken wings" that will get you begging for more. Tender chunks of chicken coated with luscious Indian spice mix is tantalizing enough to what up your appetite. For the recipe, read on.
Ingredients
1/2 kg chicken wings
2 onions (julienned)
3 tomatoes (sliced)
1 capsicum (finely julienned)
1 1/2 tsp ginger-garlic paste
1 tsp turmeric powder
1 tsp red chili powder
1 1/2 tsp coriander powder
1 1/2 tsp cumin powder
3 dry red chili
1/2 tsp cumin seeds
1/2 tsp coriander seeds
1/2 tsp sugar
1/2 cup water
1/2 lime juice
Salt to taste
2 tsp refined oil
1 tbsp olive oil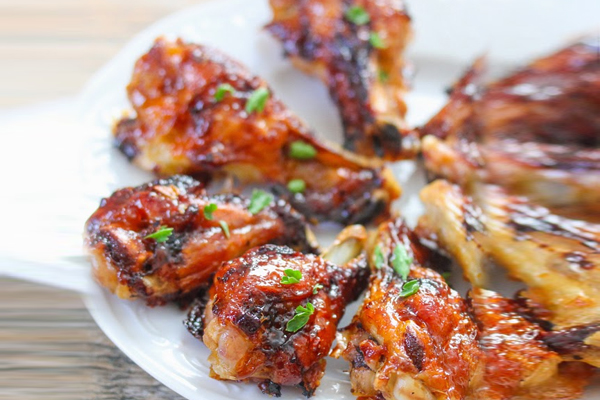 Method
Marinate the chicken wings with olive oil, ginger-garlic paste, turmeric powder, chili powder, coriander powder, and cumin powder, and salt for 30 mins.
Heat up a pan, drizzle some oil and sear the wings.
For bhuna masala, heat oil in a pan. Toss in dry red chili, cumin seeds and coriander seeds and saute.
Add chicken wings and onions and saute till brown.
Add tomatoes and cook for a couple of minutes. Now add sugar, water, lime and capsicum and let it cook for another 4-5 minutes.
Top off with chopped coriander. Serve hot.
AW: Suchorita Choudhury