Police Reveal Surprising Details on Sushant Singh Rajput's 3-Year Contract with YRF
July 01, 2020 09:42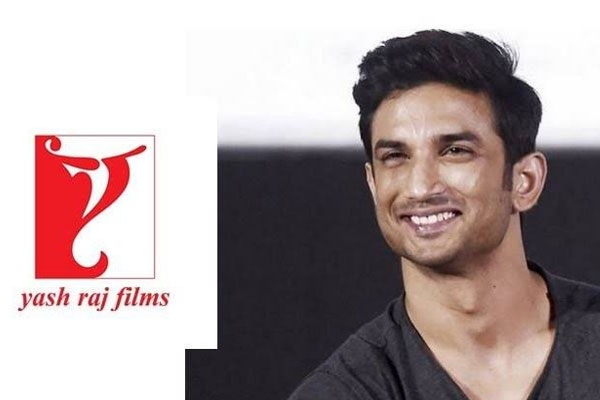 (Image source from: boxofficeworldwide.com)
Sushant Singh Rajput had signed a contract YRF banner for 3 years of which the film Detective Byomkesh Bakshy is one.

As a part of ongoing investigation by Mumbai Police on the death of actor Sushant Singh Rajput, the Police have received a copy of the contract signed between them in 2012.

Last week two former officials of Yash Raj Films who were the signatories on the contract with the late actor, were questioned by the Police.

One official Ashish Singh has been questioned for 4 hours and has said that the banner has already made two films with Sushant which were Shuddh Desi Romance and Detective Byomkesh Bakshy. He also stated that Sushant has completed the contract and left the banner 5 years ago and it was a peaceful exit.

Upon receiving the copy of contract with YRF, Police have revealed some interesting details.

According to the contract, Sushant was paid 30 lakhs for his first film with YRF.

The contract mentioned that Sushant would be paid Rs. 60 lakhs for the second film if the first film becomes a hit.

If the second film succeeds at the box office, he would be paid 1 crore for his third film as per the contract.

Surprisingly, though YRF has paid 30 lakhs to the late actor for his first film, Shuddh Desi Romance, he was paid Rs. 1 crore for the second venture which is a Dibaker Banerjee directorial, Detective Byomkesh Bakshy.

There was no clarity whatsoever on why he was paid 1 crore instead of 60 lakhs.

The third film and the last in the contract was Shekhar Kapoor directorial 'Paani', which according to sources was the most ambitious film of Sushant Singh Rajput. Sadly, the film didn't get on wheels for shooting as the YRF officials didn't want to produce the film with Sushant in it.
                     (Image source from: moifightclub.files.wordpress.com)

Sushant, allegedly was very upset after 'Paani' was brushed under the carpet.

Shekhar Kapoor, the director of the film also left India after 'Paani' was halted inappropriately. He said in an interview that he was very upset after 'Paani' didn't embark on shoot and he left India for 6 months.

According to him, he has called Sushant after returning to India only to know that Sushant went into depression due to 'Paani'.

By Gayatri Yellayi