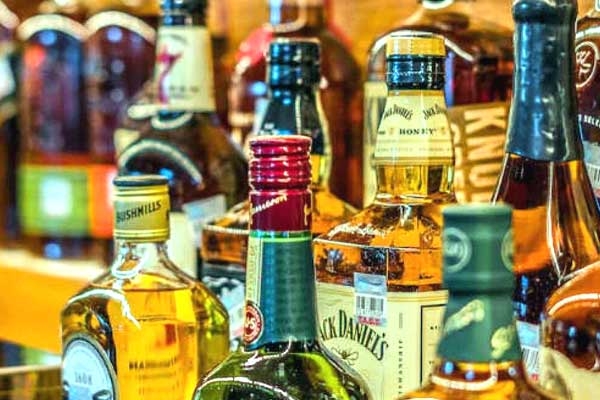 (Image source from: kannada.oneindia.com)
Karnataka is the only state that levies high tax on liquor when compared to any other state in the country. Karnataka levies 83 per cent tax on the actual liquor price, that is it adds an extra 83 per cent to the maximum retail price (MRP).
According to the reports, a bottle that costs Rs 100 in Goa is costing around Rs 513 in Karnataka. Telangana comes in second place for the high tax rate on liquor. Goa is the state where the liquor rate is very low when compared to all the other states in the country.
The revenue was hiked up to Rs 36,000 Cr in Karnataka after Congress chief minister Siddaramaiah increased the Indian Made Liquor (IML) slabs by 20 per cent and on beer they hiked 10 per cent. This alone added 36k Crore Karnataka state revenue.
The Federation of Wine Merchant's Association of Karnataka is not happy with the government's plans. As there was a drastic fall in sales and revenue in the first two weeks of August. Almost 14.25 per cent of IML sales have decreased. The new prices came into effect on July 20 2022, then immediately there was a decline in sales in the state.