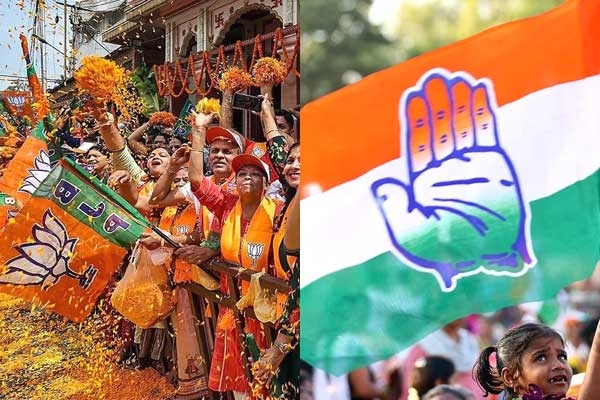 The Karnataka assembly poll was completed on May 10th and 65.69 per cent of voting have been registered, while in 2018 the voting percentage was 73.13 per cent and which was the highest from 1952. After the voting was completed, Media started publishing their exit polls. BJP has brought in their 40-star campaigners, Amit Shah and Narendra Modi have made Karnataka their second home for the last 15 days. Congress leaders Priyanka and Rahul Gandhi also campaigned vigorously in the state.
Karnataka is the first state to complete its Assembly elections in the South and BJP has taken it prestigiously. Karnataka exit polls 2023 predict that Congress is going to take a slight margin to form government in Karnataka. If the predictions are true, JDS will not be a game-changer this time. If the exit polls turn true, Congress leader DK Shiva Kumar will be the chief minister of Karnataka. One more competitor for CM Post Siddaramaiah is 75 years old and he has already showcased 12 in Karnataka budget sessions as CM and DCM.
Few Exit Polls :
According to India Today - Congress will attain 122 to 140 seats. News 24 predicted 120 Congress seats. While all the national channels also predicted Congress's win, one channel predicted BJP's clean win.