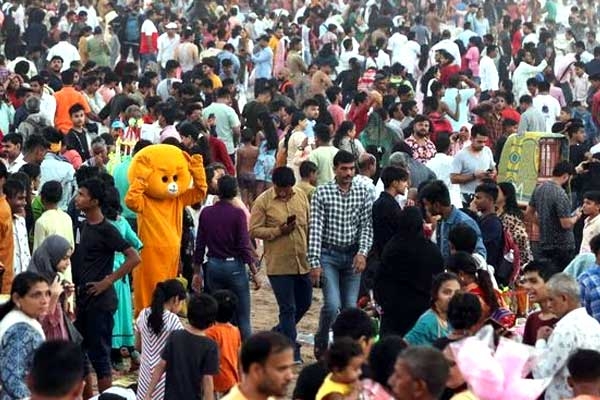 (Image source from: Reuters.com)
India surpassed China in the population and it emerged as the world's most populated country of the globe. As per the projection from the World Population Review (WPR), the populaation of India is 141.7 crores by the end of 2022. This is 50 lakhs more than the population of China which stands at 141.2 crores as per the reports on January 17th. China's population has seeeen a decline for the first time since 1960s as per the recent announcemtns and surveys. More than 50 percent of the Indian population is under 30s and it is named as one of the fastest growing economies of the globe. As per the reports from the United Nations, the milestone in India is expected to be reached next year.
As per the reports, the population of India increased to 142.3 crores as of January 18th. The population growth slowed down in the past. The population surveys in India are postponed due to the coronavirus pandemic. The ten-year census statistics are scheduled to be released in 2021 and they are pushed to this year. Free food and rations are used by more than 80 percent of the Indian population though India recovered from the pandemic completely in a quick time. The country is on the top in food production. With China witnessing a decline in the population, India is now on the top of the list.