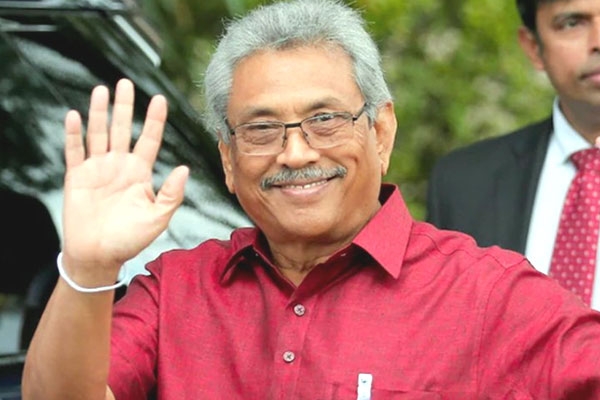 (Image source from: Twitter.com)
Sri Lankan Ex-President Gotabaya Rajapaksa fled from the country and he then submitted his resignation after he predicted about the anger of the people. He fled to the Maldives and then to Singapore and then to Thailand. Gotabaya Rajapaksa is now provided with an official residence and security by the government of Sri Lanka after he returned back to the country. He fled from the country in July and returned back recently. Sri Lanka has been in a deep financial crisis and the people have been protesting against the government. Gotabaya Rajapaksa moved to Singapore and then submitted his resignation.
Gotabaya Rajapaksa met the ruling party members and lawmakers at the airport this morning. He then moved to the official residence allocated for him.During his stay in Thailand, Gotabaya Rajapaksa was asked to stay indoors in his hotel due to security reasons. The government of Sri Lanka now provided strict security at the residence of Gotabaya Rajapaksa. The government will soon finalize on the new role of Gotabaya Rajapaksa told a close source to the government of Sri Lanka. The island nation is currently battling the worst economic crisis after it received independence. An agreement with the International Monetary Fund for a loan of 2.9 billion USD was made this week.