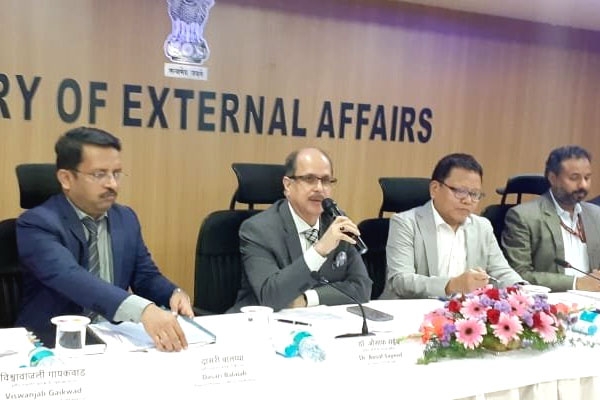 (Image source from: Twitter.com/airnewsalerts)
The Indian government has been keen to introduce e-passports through the cloud passport technology. Dr Ausaf Sayeed, the senior most Indian Foreign Service (IFS) officer and secretary announced that the e-passport process. Dr Ausaf Sayeed explained about the new initiatives that will make things quite easy for the applicants. This would be quite easy for police clearance and take other clearances on the spot. The Ministry of External Affairs is looking for new countries that will offer employment for the Indians. A total number of 12 countries agreed for the same. Dr Ausaf Sayeed spoke these a part of the MEA's outreach programme in Hyderabad.
E-passports will be made available for the people by the end off this year. The e-passports will be identical to the current passports but the e-passport will have a chip and an antenna with an additional layer. The Ministry of External Affairs is in talks with the state governments to provide skill training and organize programs of orientation. "There are 32 million non-resident Indians. The Hyderabad Regional Passport Office is in the third place for the services. There are lot of new programs introduced very soon. All those who are going abroad will have to get proper training. Several programs are planned in association with the state governments" told Dr Ausaf Sayeed.