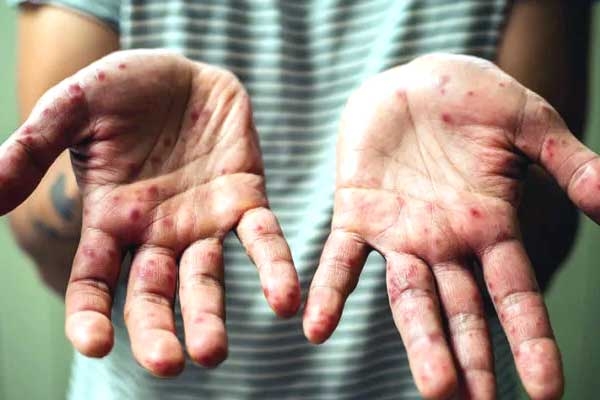 (Image source from: Odishabytes.com)
After the scare of coronavirus, monkeypox, dengue and others, the scare of Tomato Flu is worrying the Indian state of Kerala. The first case of Tomato Flu was identified on May 6th this year in Kollam located in Kerala. As per the reports on July 26th, there are 82 children who are infected with Tomato Flu and all these kids are aged below 5 years. All these kids are being treated in various government hospitals of the state. There are reports that 26 children from Odisha are suffering with Tomato Flu. The Indian government issued an advisory for the states on this Hand Foot and Mouth Disease which is commonly known as Tomato Flu.
It is a self-limiting illness that is found in kids and immune compromised adults. There is no medication or treatment found for Tomato Flu as of now. The symptoms are similar to other viral infections but Tomato Flu is not related to any of the existing diseases. The Centre asked everyone to be clean and keep sanitizing frequently to prevent the spread of Tomato Flu. The kids are kept in isolation wards for 5-7 days and there are no health complications for them. States of Karnataka and Tamil Nadu are kept on high alert. No other states except Kerala and Odisha reported the cases of Tomato Flu. As there are tomato shaped blisters on the body parts of the human body, the name of the disease is Tomato Flu.