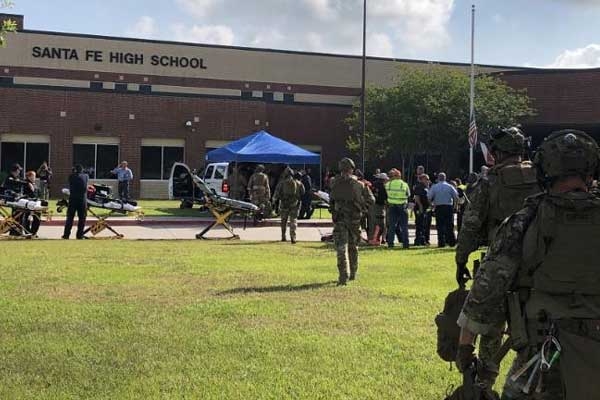 (Image source from: hindustantimes.com)
A teenage gunman opened fire in a Texas school and the incident left 19 people killed and two adults. The incident took place in an elementary school in Texas and the incident created a sensation across the nation. The attack took place in Uvalde which is a small community that is located an hour from the border of Mexico and it is named as the deadliest school shooting in the recent years. This triggered debates for gun violence in the top nation. USA President Joe Biden responded for the incident and he posted "It's time to turn this pain into action for every parent, for every citizen of the country. It's time for those who obstruct or delay or block commonsense gun laws -- we need to let you know that we will not forget".
"As a nation, we have to ask when in God's name are we going to stand up to the gun lobby? When in God's name will we do what we all know in our gut needs to be done?" told Biden. Texas Governor Greg Abbott addressed the people and he named as the suspect as Salvador Ramos and he is aged 18 years. He is a citizen of USA and is a local resident. The real reason behind the incident is yet to be known. Texas Department of Public Safety officials said that the culprit shot his grandmother around noon. Salvador Ramos was killed by the officers. The footage showed that several children rushed to the parked cars and yellow buses. All the killed students are aged between 7 and 10. The officials said that it is the deadliest incident since 2012 Sandy Hook shooting that took place in Connecticut.
By Siva Kumar