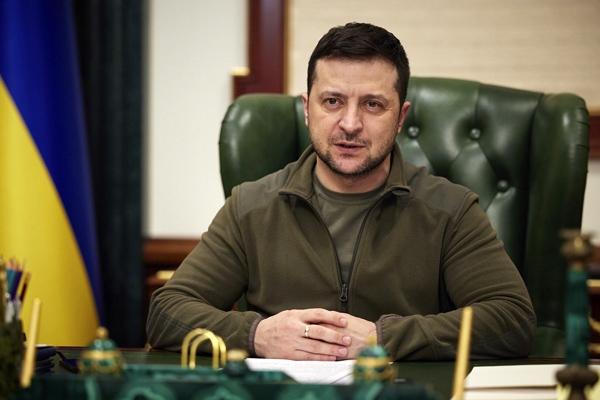 (Image source from: timesofisrael.com)
Russia's war on Ukraine reached 27th day and the talks fetched no positive results. Russia continued to attack on Ukraine and the President Volodymyr Zelensky said that the country would be completely destroyed before it surrenders to Russia's forces. Volodymyr Zelensky called for direct talks with Russian President Vladimir Putin. USA President Joe Biden held talks with the European leaders after Russia increased the attacks. An attack on a shopping mall in the night killed eight civilians. Ukrainian President Volodymyr Zelensky made it clear that they would not hand over the capital Kyiv, the easter city of Kharkiv or Mariupol to Russia. He also said that Ukraine is not in a mood to fulfill the ultimatums of Russia.
He also said that all the issues are on the table of Putin if he is ready for direct talks to end the war. Joe Biden warned Putin about the consequences for his acts. He called them brutal tactics after talks with the European leaders. There is no great progress in the talks and Volodymyr Zelensky urged direct discussions with the Russian counterpart. He clarified that a direct format meeting will end the war. Joe Biden said that Putin may use chemical weapons against Ukraine and issued a strong warning against such plan. It has been close to four weeks but Russia failed to capture any of the major cities in Ukraine. Russia continued to attack some of the crucial infrastructures of Ukraine through high-precision weapons.
By Siva Kumar