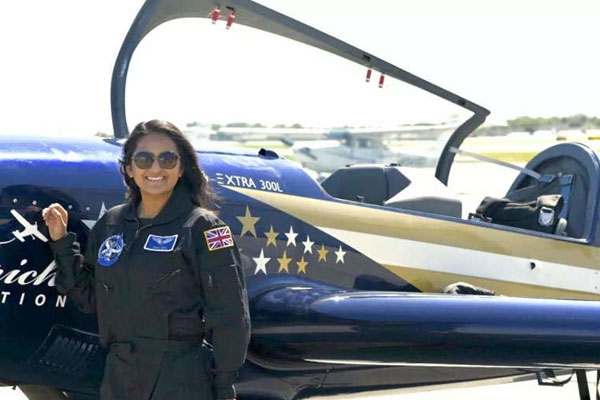 (Image source from: msn.com)
A 25-year-old Indian-origin space scientist named Priya Patel is keen to turn a full-fledged astronaut and she is in plans to set up an NGO in the USA. The major motto is to provide resources to young Indian students who cannot afford space studies. Priya Patel is the first Indian to reach the Moon, Mars and she worked with space agencies like NASA and European Space Agency (ESA). Priya Patel completed her Masters in Space Sciences Engineering from the University College of London in the year 2017. She is currently pursuing her PhD with NASA's Jet Propulsion Laboratory.
During her recent interaction, Priya Patel said that she is all set for the NGO Sharda Foundation which is named after her grandmother. Her major aim is to bring passionate and talented students from India to a space agency abroad. Priya Patel says that there is ample hidden talent in her country and she is in the hunt for the right talent who can explore their passion for the exploration of space. Priya Patel was born in Kadi in Gujarat and moved to London in 2005. Apart from her space projects, Priya Patel is being trained in Bharatanatyam for the past 12 years. She is currently working on collecting atmospheric data from NASA's Perseverance Rover. She also analyzed the data from the Mars climate sounder to conduct Martian Atmospheric Research.
Priya Patel says that she is fortunate enough to have several rare experiences. Priya Patel is passionate about STEM Advocacy and is a part of the Rocket Women Team. She wants them to be shared by real talented and passionate Indians who are waiting for resources.
By Siva Kumar