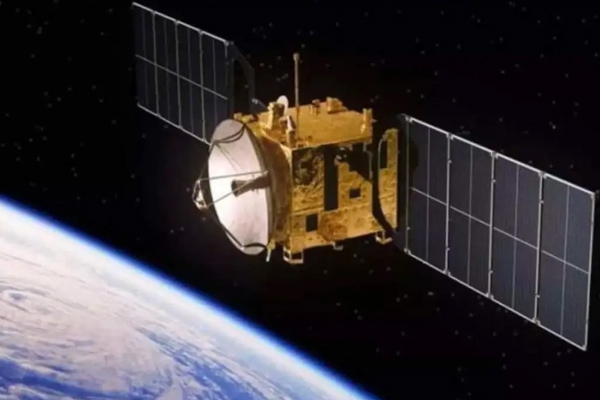 (Image source from: hindustannewshub.com)
A Chinese rocket entered into the earth's atmosphere in May 2021 and this left many surprised. None of them could develop any leads about this mysterious collision that took place in space a couple of months ago. The US Space Control Squadron (SPCS) which is based in California's Vandenberg Air Force Base hinted that something impacted the Chinese spy satellite violently which is 780 kilometers above the surface of the earth. The SPCS tracks more than 27,000 space objects and it concluded that the Chiese satellite YUNHAI 1-02 broke out because of the mysterious impact which could not be traced. The astronomers and scientists are trying hard to solve the mystery about the explosion and it is investigated in the angle if it was hit by something that is man-made.
The Chinese satellite was launched in September 2019 and it has remained under Chinese control since then. The satellite is now broken into 21 pieces. US Astronomer Jonathan McDowell said that the satellite was hit by a debris object which is named as 48078 tracked by 18SPCS. It is heard that the object came from an old 9-tonne Russian rocket of the Zenit-2-series. The rocket that was launched in 1996 had the Russian spy satellite Tselina-2 in the space. A 4-20 inches wide piece hit the Chinese satellite that came from a dead Russian rocket. Jonathan McDowell said that this is the first major incident of orbital collision since February 2009.
China showed how to target an object in space and it launched its own missile to destroy a weather satellite that is unused. Eight pieces from the old Zenit rocket are tracked for years and Jonathan McDowell confirms that it is the parts that collided with the Chinese satellite and sent back to the orbit of the earth. From the year 1957, more than 6100 rockets are launched successfully into space and 12,020 satellites are placed in the orbit of the earth.
By Siva Kumar