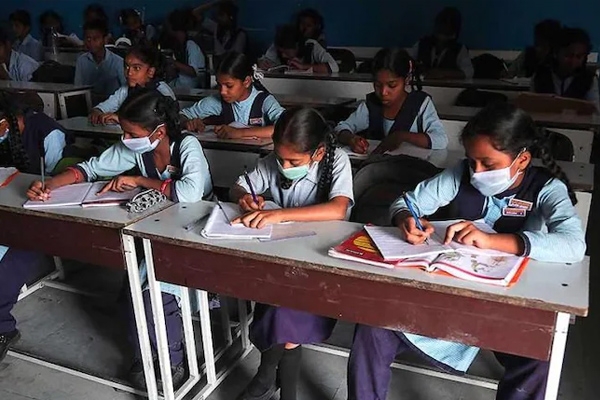 (Image source from: indiatoday.in)
The coronavirus pandemic had an impact on the lives of every human being across the globe. All the schools are shut and the kids are restricted to their homes. They are asked to attend the online classes considering the alarming situations outside. The parents are finding it tough to handle their children home as most of the kids are not comfortable with the online classing. Around 53 percent of the Indian parents want their kids to return back to school and they are waiting for the schools to reopen in August or September. 44 percent of the parents are even against the idea. The conclusions are collected as per the recent survey by Local Circles.
76 percent of the parents did not want to send their kids to school in June and the recent survey is closely opposite to the one that is done in June. Only 20 percent of the parents wanted the schools to reopen in July this year. The survey is done based on polling through Local Circles. It received 47,000 responses from 24,000 unique parents. The survey is conducted across 378 districts of the country and 66 percent of the participants happened to be men and 34 percent are women. Most of the parents wanted the teaching and non-teaching staff of the schools to get vaccinated so that the schools can be reopened.
They wanted the state governments to take responsibility and vaccinate the school staff on a priority basis. The data is released by the American Conference of Governmental Industrial Hygienists (ACGIH). Most of the parents wanted the students to have school sessions for three hours without breaks and N-95 masks should be made mandatory for the staff members.
By Siva Kumar