(Image source from: thehindu.com)
Known to be the hub of vaccine manufacturing, the nation is left in deep shock as there is a huge crisis in the vaccines for coronavirus. While most of the countries have vaccinated the majority of their population, India is just battling between the second wave and scarcity of oxygen. The mass vaccination program would have clearly reduced the damage says analysts and chief scientists. Considering the current demand and the supply, it would take 3 more months for the free flow and availability of coronavirus vaccination. There are arguments that the preparation for the vaccination takes months for the manufacturers.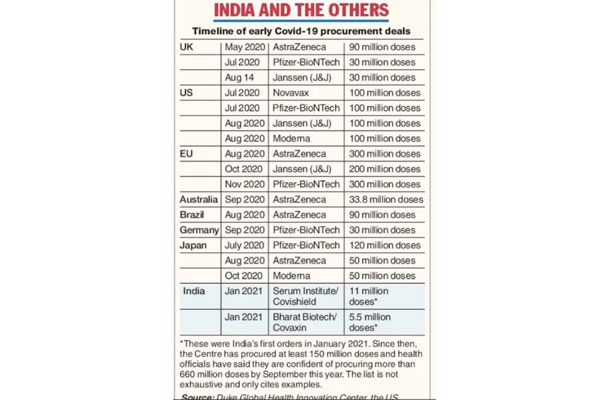 Some of the analysts say that India will have to import vaccines from other countries to beat the crisis and the shortage. The latest developments say that Sputnik V, Janssen and Novavax will be produced in India in the next few months. As per the reports from the Duke Global Health Innovation Center in the USA, India had 11 million doses of Covishield and 5.5 million doses of Covaxin by January 2021. The United Kingdom had 150 million doses of vaccine by last year. The United States of America acquired 400 million doses of vaccination by July and August last year. Countries of Europe, Australia, Brazil, Germany and Japan managed to get enough number of doses considering the population in mind. With a series of mistakes, India will now have to wait till the production turns high.
By Siva Kumar