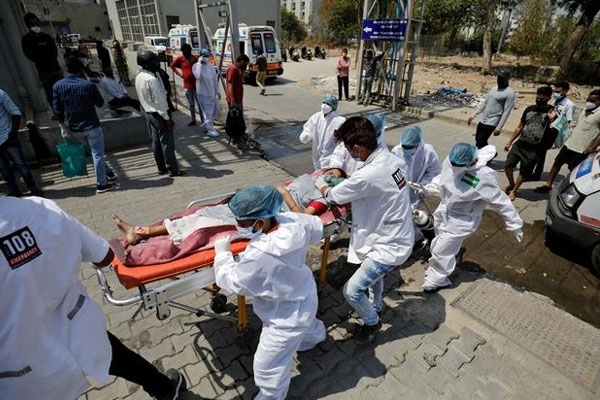 (Image source from: usnews.com)
The second wave of coronavirus left the country shattered and the new cases, deaths are increased. The daily tally of cases crossed 4 lakh mark and experts warn that it would soon cross 5 lakh mark as there is a huge scarcity of vaccinations. The beds in the hospitals are full and there is a scarcity of oxygen. The Indian government warned that there would be a possible third wave of coronavirus in the country very soon and the time frame cannot be predicted for now. The Ministry of Health Affairs during a press briefing informed the news. The Ministry said that twelve states of the country have more than 1 lakh active cases for coronavirus. They are Maharashtra, Kerala, Karnataka, Uttar Pradesh, Andhra Pradesh, West Bengal, Bihar, Rajasthan, Telangana and others.
The Indian government also said that there are 24 Indian states and Union Territories that are showing more than 15 percent of the positivity rate. 6.71 lakh people aged between 18 and 45 years are vaccinated in nine states of the country. Vijay Raghavan, the Principal Scientific Advisor for the Centre said that the country should be prepared enough for the third wave of coronavirus. There is a huge requirement for doctors considering the huge rise in the coronavirus cases. The Centre also said that there are new variants because of which the spread is huge and is 15 times more than the normal coronavirus. The new variant is spread across all the states and the lab reports said that 30 percent of the cases are of the new variant.
By Siva Kumar