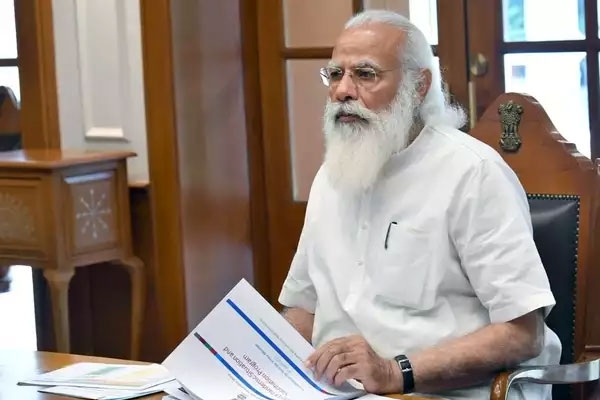 (Image source from: timesofindia.indiatimes.com)
The situation of the new cases of coronavirus wave is alarming in the country. Indian Prime Minister Narendra Modi chaired a high-profile meeting with the officials to take the necessary steps against the second wave for coronavirus. With a rapid rise in the new cases for coronavirus, the Centre announced a new campaign to promote the behavior at workplaces and about social distancing, using face masks. The special anti-covid drive will be launched between April 6th and 14th. The officials informed Narendra Modi that not wearing face masks and not following the physical distancing is the major reason for a steep rise in the new number of coronavirus cases.
Narendra Modi directed the central teams to be present in Maharashtra at the earliest. Some expert public health specialists along with clinicians will fly to Maharashtra. Due to the disproportionate number of deaths in Punjab and Chhattisgarh, the teams will vist the states too. Modi requested the vaccine manufacturers to increase the production capacity in the country for mass vaccine distribution. The Indian government is also in talks with other offshore companies to secure an adequate number of vaccines. Modi asked the states to ensure the availability of beds and testing facilities to reduce the new number of fatalities.
Maharashtra contributed to 57 percent of the total caseload of the country in the last two weeks along with 47 percent of the deaths in the last two weeks. Maharashtra, Punjab, Chhattisgarh, Karnataka, Delhi, Madhya Pradesh, Tamil Nadu, Haryana, Rajasthan and Uttar Pradesh have seen a huge rise in the number of cases.
By Siva Kumar