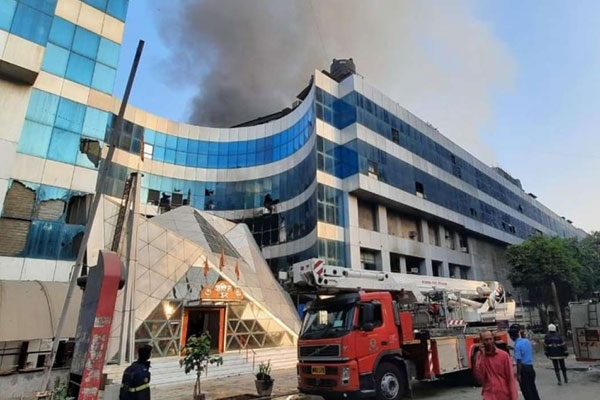 (Image source from: dnaindia.com)
Maharashtra is badly shattered due to the second wave of coronavirus cases in the state. The state reported more than 35,000 cases in a day while India reported 59,118 cases in the last 24 hours. A Mumbai-based hospital that is treating coronavirus patients caught fire and the death toll in this fire accident reached ten. More than 70 coronavirus patients are evacuated after the incident. The initial reports said that two people passed away in the incident but the death toll reached ten. The fire broke out in Dreams Mall Sunrise Hospital in the Bhandup region of Mumbai and the incident took place in midnight.
The hospital is situated on the third floor of the five-storeyed building. Some of the patients are severely injured in the accident and the death toll may turn higher. The evacuated patients are rushed to other hospitals nearby in the city. Mumbai reported 5504 new cases in the last 24 hours and this is the highest ever single-day spike after the coronavirus pandemic started. 257 people passed away in the country in the last 24 hours and the total number of Indians who took up the coronavirus vaccine in the country reached 5,55,04,440.
By Siva Kumar