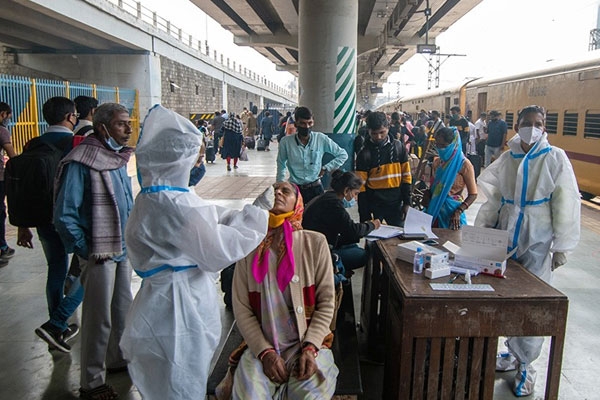 (Image source from: nature.com)
A total number of 17,407 new cases are reported in India and the cases are slowly increasing on a regular basis. A total number of 14,031 people got discharged in the last 24 hours. The total confirmed cases of coronavirus in India reached 1,11,56,923 and the total discharges reached 1,08,26,075. There are 1,73,413 active cases of coronavirus in the country and the total death tally is at 1,57,435. The active cases comprise of 1.55 percent of the total caseload. The recovery rate in the country reached 97.03 percent and 11.51 crore cases of coronavirus are reported globally. The total number of deaths reported across the world are said to be 25.58 lakhs.
Maharashtra continues to be on the top in the country and Kerala stands second. Delhi Chief Minister Arvind Kejriwal received the first dose of coronavirus vaccine today along with his parents in Lok Nayak Jai Prakash Narayan Hospital. He took Covishield along with his parents. More than 9.9 lakh people received coronavirus vaccine yesterday in the country. 89 new deaths are reported in India in the last 24 hours. Union Finance Minister Nirmala Sitharaman took her dose of coronavirus vaccine at Fortis Hospital in Vasant Kunj.
As per the reports from the Health Ministry, a total number of 1,66,16,048 people received the vaccination in the country till date. As per the reports from the Indian Council of Medical Research, the total samples tested in the country are 21,91,78,908 and the samples tested yesterday are said to be 7,75,631.
By Siva Kumar