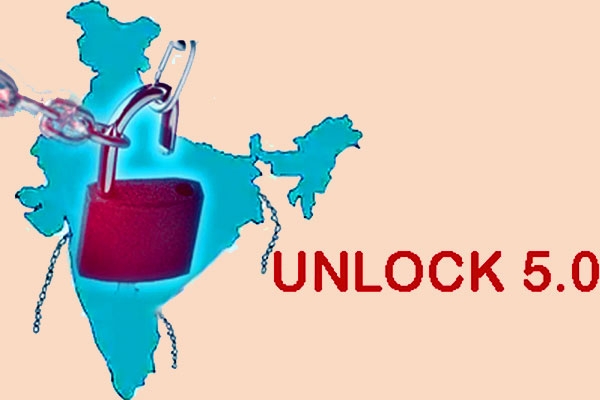 (Image source from: Yoyocial.news)
The MHA on Wednesday announced the guidelines in detail for Unlock 5.0 which came into effect from today.
According to the guidelines released by the MHA on September 30, 2020, cinema halls, theatres, multiplexes, swimming pools and entertainment parks are all set to start their operations.
But, how will they operate? Who will be allowed? How should you visit these places?
Know everything here!
What all are allowed under Unlock 5.0?
●    Cinema halls and multiplexes are allowed to reopen from October 15 with 50 percent seating capacity.
●    Business to Business exhibitions will be allowed to reopen.
●    Entertainment parks will also be allowed to function starting October 15.
When can swimming pools reopen? Who will be allowed?
Swimming pools will be allowed to reopen from October 15 and only those pools will be allowed for the training of sportspersons.
What about the reopening of schools?
When it comes to the reopening of schools and coaching institutions, the guidelines say that the state and the UT governments have been given the flexibility to make decisions on their own regarding this.
The decision shall be taken in consultation with the schools and institutions and their management authorities in the respective states.
What are the rules for the schools that are going to reopen?
●    While the schools are already conducting the online classes and are also opening the schools for real, students who want to continue online schooling can do so.
●    Students will be allowed to enter the school premises only after they bring the written consent from their parents.
●    However, the schools cannot force the students to attend the classes physically and it should be completely the decision of the parents.
●    Higher educational institutions for Ph.D. and post-graduate students of the science and technology stream who require the laboratory work shall be permitted to go to their colleges from October 15.
How many people can attend weddings?
●    Earlier with the Unlock 4, the government has allowed gathering of 100 people for marriages.
●    With Unlock 5.0, the number can exceed 100 outside the containment zones.
●    However, this depends on the seating capacity of the halls, it should be made sure that 50 percent of the hall should be vacant.
Which activities continue to be suspended?
●    International air travel of the passengers is still not allowed and the passengers must travel through the flights under the air bubbles.
Can the states impose lockdowns outside the containment zones?
●    No state government is allowed to impose any kind of lockdown outside the containment zones.
●    However, in the containment zones, strict lockdowns shall be implemented till October 31.
- By Gayatri Yellayi