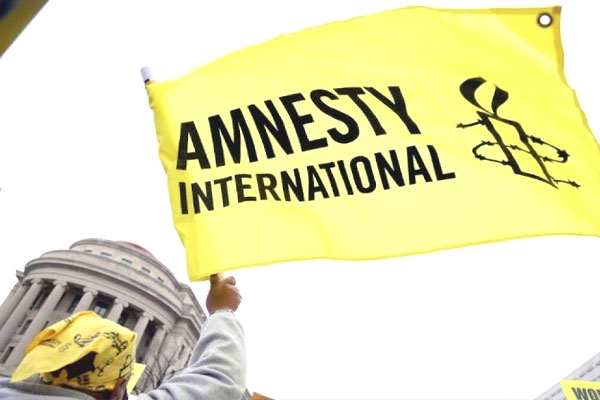 (Image source from: Newsplatform.in)
Amnesty International accused the Indian government of freezing its bank accounts for speaking out about rights abuses.
The human rights group Amnesty International has said that the Prime Minister Narendra Modi government has blocked all of its bank accounts on September 10 forcing it to stop all the operations after two years of coping with allegations of financial wrongdoings which were completely baseless.
Amnesty International said in a statement that the Modi government has started the witch-hunt against the organization over motivated allegations.
The organization also alleged that the government is trying to silence its rights campaigns.
Meanwhile, the government of India said that the Amnesty Internations is no exception when it comes to the wrongdoings and breaking the law and said that large amounts of money has been channeled by the organization to 4 entities in India in contrary to the laws governing foreign financing.
London-based Amnesty International has highlighted the human rights violations in Jammu and Kashmir and blamed the police for lack of accountability during the riots that happened in Delhi in February.
Critics accuse the Modi government for its conservative nationalism and for showing dissent in the Muslim-majority place of Jammu and Kashmir.
Opponents have also pointed out that the government is pushing the Hindu-first agenda by undermining the secularity in India. This has raised the fears among 170 million Muslims in the country.
An Amnesty report last month has accused the Delhi police for igniting the rioters to attack the Muslims in February this year.  
At least 50 people were killed in the riots of which most of them were Muslims after the government has imposed a law limiting the non-Hindu immigrants' rights to acquire citizenship in the country.
However, the Indian government has pointed out that all these accusations by the Amnesty international were actually to divert the wrongdoings made by the organizations by committing to financial blunders.
Shashi Tharoor, the opposition's politician claimed that the exit of Amnesty International from India is a big blow to democracy and the freedom to express freely.
It is difficult to find out what's behind the exit of Amnesty International but it is surely a blow to the democracy and the human rights in the country.
It is also uncertain at present if the Amnesty International will also quit certain other countries or not.
- By Gayatri Yellayi