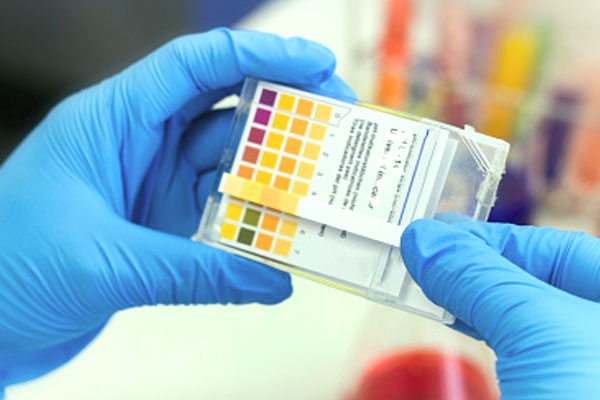 (Image source from: Thesocialdigital.com)
Developed by CSIR, the device uses genome-editing technology and gives similar results to the RT-PCR test.
The Drug Controller General of India (DCGI) has approved the commercial launch of FELUDA, which is a low-cost COVID test developed by the Tata CRISPR, confirmed the Council of Scientific and Industrial Research (CSIR).
The test works on CRISPR technology which used genome-editing to diagnose the diseases.
Everyone knows how important these days it is to have an affordable testing process in the wake of a spike in coronavirus cases across India.
The FELUDA test has been indigenously developed with the latest technology with a quick turnaround time.
Here's how the FELUDA test works:
●    While RT-PCR remains the most trusted testing in India, FELUDA requires very less equipment when compared to the former and shows the results quickly.
●    CRISPR technology used in this test has been developed by CSIR and IGIB.
●    CRISPR- Clustered Regularly Interspaced Short Palindromic Repeats) is a technology that gives results with 98 percent specificity and 96 percent sensitivity.
●    FELUDA is the world's first diagnostic test to deploy a Cas9 protein to successfully detect the novel coronavirus aka SARS-CoV-2.
●    This technology can be used in the future to detect further pathogens that can attack the humankind.
●    This FELUDA test will help the nation speed up the testing process and will also help people economically.
●    The testing kit is made in India, reliable, safe, affordable, and easily accessible.
●    FELUDA has received the approval from the DCGI to conduct the tests which comes as a boost to the country fighting to end the coronavirus pandemic.
●    This CRISPR technology developed by the Indians shows tremendous R&D talent in the country which can collaborate to transform India's global health care and scientific research wing.
●    The director of CSIR, Anurag Agarwal said that the work started by the CSIR under the sickle cell mission for genome diagnosis and therapeutics can transform the way the tests are being conducted not just for the coronavirus pandemic but for many other infections and pathogens which may come in the near future.
●    This research and development also show what the young minds are capable of and with proper nurture to these minds, India can become the next super power in terms of medical research.
●    The testing process for the FELUDA completes in 4 steps.
●    Viral RNA is extracted from the nasal and throat swab samples of the patient.
●    The viral RNA is converted into DNA using a PCR machine which makes several copies of the DNA.
●    Then, the Cas9 protein is bound to the DNA of the virus. This is called the FELUDA mix.
●    Next, a paper strip is immersed in the feluda mix.
●    If the result generates two positive lines, then the patient is COVID positive and in case of a single line, negative.
●    The commercial availability of the FELUDA kit along with the price will be announced in the market soon.
- By Gayatri Yellayi