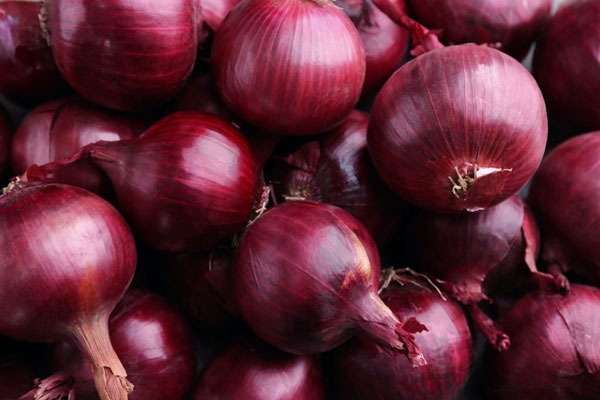 (Image source from: eastidahonews.com)
Export of all varieties of onion has been banned after excessive rainfall hit the crops in the southern states.
Did you know? India is the world's largest exporter of Onions. Countries like Bangladesh, Sri Lanka, and Malaysia purely rely on India's shipments of onions.
The government on September 14 has banned the export of all kinds of onions except those that are cut, sliced, or broken in powdered form due to the shortage in supply.
The prices of the onions have skyrocketed after the excessive rainfall that has ripped the southern states of India recently.
The central government announced that the export of all onions in the country must be stopped with immediate effect. A notification regarding this was released by the Directorate General of Foreign Trade.
The ban on exports also includes the Krishnapuram onions and also the Bangalore rose onions.
Both of these onion types were free to export to date. However, the scenario is changed now amid heavy rainfall across the southern states.
A government official said that the rates of the onions have increased drastically and there is a shortage to supply in the domestic market too.
However, huge amounts of exports were done by the country in the last few months amid the coronavirus pandemic.
India's largest onion trading hub is located in Lasalgaon in Maharashtra where the prices right now have trebled with Rs. 30,000 being the new rate per tonne. This price change has been reported in just a month.
Onion is a crop that is sown in summer and harvested in the rainy season. Excessive rainfall this year in Karnataka and Andhra Pradesh has damaged the crop and delayed the harvesting in other states too.
The central government in March during the nationwide lockdown had lifted the six-month old ban on the export of onions to help boost the income of the farmers.
Last year in September, the central government has imposed a complete ban on the export of onions to cut down the prices of onions and also imposed countrywide stock limits to bring down the prices. Onion is the key cooking ingredient in every Indian household.
By Gayatri Yellayi