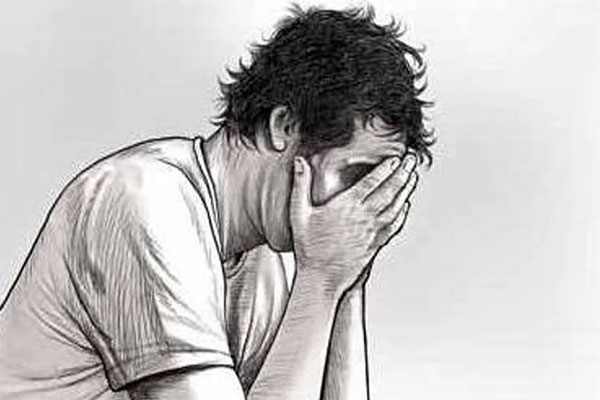 (Image source from: gumlet.assettype.com)
This helpline is a great initiation towards suicide prevention and can also help with crisis management.
India has one of the highest suicide rates and now for the first time got its national mental health helpline number 1800-599-0019.
Although the official launch date was to be August 27, the ministry of social justice and empowerment announced that it has been postponed and the fresh date of launch will be communicated.
However, the line is operational and open to calls on a trial basis although the date of the official inauguration remains uncertain.
For many people who are suffering with depression, this news comes as a great victory.
India's first 24 x 7 National Mental Health Helpline
The helpline aims to provide early screening, first aid, psychological support, distress management, mental well-being, and psychological crisis management.
All of these will be managed by the Department of Empowerment of Persons with Disabilities (DEPwD).
The move will be supported by 660 volunteers, clinical and rehabilitation psychologists, and 668 volunteer psychiatrists plus 75 other experts at 25 helpline centers.
All the activities will be coordinated by the National Institute of Mental Health and Rehabilitation.
This is a major step towards towards suicide prevention and it is surprising that India lacked a helpli8ne number till now and many numbers that existed were defunct or run by insensitive staff.
Suicide prevention needs a multi-pronged and multi-sectoral approach. Currently, India has only 0.3 percent psychiatrists and 0.07 psychologists per 100,000 population.
Psychiatrists and Psychologists of India are ecstatic beyond repair with the initiative and hoped that the ministry will do regular audits to ensure that the objectives are met and if necessary would take some corrective measures.
Would this initiative work in India?
The popular leading daily, Quint team has managed to reach out to the helpline and despite few technical glitches, the team has managed to speak to a trained counselor.
The helpline immediately after you connect to the number asks to choose your preferred language to speak. You can choose between Hindi, English or any other regional languages.
It then asks about your city particulars and then connects you to a professional after waiting for about a minute.
The team ended up dialing the wrong city and had to rework the whole process.
The wait time must definitely be worked on by the government.
There is one toll free number which then connects to regional numbers.
The team added that the people who ran it were professionals from various backgrounds like speech, language pathologists, psychologists and special educators.
The professionals are trained from the National Institute and other regional institutes and were further trained to run the helpline as well.
At first, a counselor would be randomly to which we have to describe the issue and the counselor would ask us to call back when the concerned professional is available and would also mention the time to call back.
Hopefully, the technical issues would be solved and the number gets officially launched soon and would be helpful to those who need the service the most.
By Gayatri Yellayi