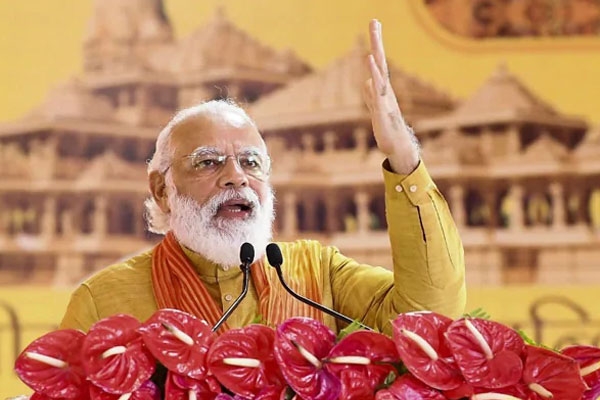 (Image source from: ndtvimg.com)
Narendra Modi took oath as the Prime Minister of India on May 26, 2014. He started his second term on May 30, 2019 after the BJP scored a whopping victory in the Lok Sabha elections.
Prime Minister Narendra Modi on Thursday became the longest serving Prime Minister of India by surpassing BJP leader Atal Bihari Vajpayee who had served as the Prime Minister for 2,268 days in all his three terms combined.
Along with this, PM Narendra Modi has now become the 4th longest serving PM in India after Jawaharlal Nehru, Indira Gandhi and Dr. Manmohan Singh.
Narendra Modi of Bharatiya Janata Party has taken oath as the 14th Prime Minister of the country on May 26, 2014 for the first time. He started his second term on May 29, 2019 after BJP has scored a thumping majority in the lok sabha election held last year.
However, Jawaharlal Nehru who ruled the country as the first Prime Minister of Independent India for 17 years remains the longest serving PM of India. His daughter Indira Gandhi who had served the country for 16 years remains the second longest serving PM of the country so far.
Both Jawaharlal Nehru and his daughter Indira Gandhi died while they were in their Prime Minister post.
Dr. Manmohan Singh of the Congress Party who was also the former finance minister during the stint of P V Narasimha Rao had served the country as the Prime Minister for two consecutive terms which is for 10 years. He stands in the third position in the list of longest serving PM's of India.
Before today, the person who was in fourth place as the longest serving Prime Minister was Atal Bihari Vajpayee of the BJP party. Atal Bihari Vajpayee served the country in three terms, the first tenure was for 13 days from May 16, 1996 till May 28 1996. His second tenure as the PM was from March 19, 1998 to April 17, 1999 which totals to 408 days. His third tenure which is also the full tenure of 5 years is from October 13, 1999 to May 22, 2004. Combining all his three tenure, Vajpayee had served the nation as the Prime Minister for 2,268 days.
Prime Minister Narendra Modi has added remarkable achievements into his bag during his tenure as the Prime Minister which he is still continuing. Some of them include demonetization which he declared on November 8, 2016 to curb the black money in the nation. Another remarkable feat by him is the construction of Ram Mandir in Ayodhya which was long pending and much awaited by the Hindu community.
By Gayatri Yellayi