Supreme Court Instructs Centre, States to Provide Timely pension to Senior Citizens
August 05, 2020 13:47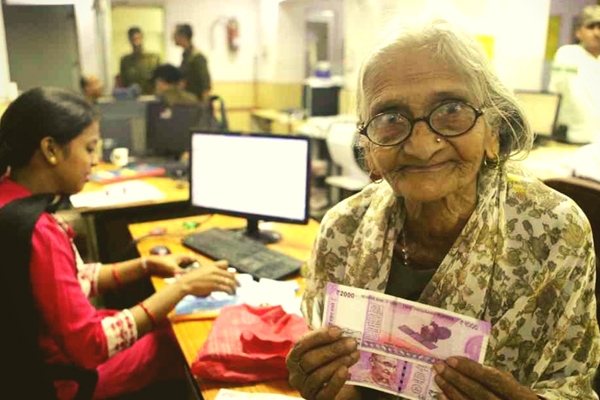 (Image source from: amazonaws.com)
Amid the COVID-19 crisis, the pension was first cut down by 50% and then 75% of pension was given to senior citizens. Seniors are also facing delay in receiving their pensions lately.
A Supreme Court bench led by Justice Ashok Bhushan has directed the Central government as well as state governments to provide pensions in time for the elderly citizens. In addition to this, the bench has also instructed the governments to provide face masks, sanitizers and essential goods and services to the senior citizens living alone during the COVID-19 pandemic.
Justice Ashok Bhushan said that the central and state governments must take necessary steps as the senior citizens in the country living alone are in need of these amenities.
The apex court had also urged the state governments to maintain healthy hygiene at the old age homes and ensure safety precautions are being taken. The bench also emphasized on hygiene of caretakers and said that care takers must be well equipped with face masks, personal protection equipment kits (PPE) and sanitizers before serving the elderly at the old age homes.
In between the COVID-19 crisis in the country, former Union Law Minister, Ashwini Kumar had filed public interest litigation (PIL) to Supreme Court which highlighted the ordeals of elderly people in the country during the coronavirus crisis.
The Supreme Court's order came as a response to Ashwini Kumar's Public Interest Litigation (PIL) on Tuesday.
During the hearing at the court, judge Ashwini Kumar had told that during the present COVID-19 pandemic that is claiming lives of people, food, water, medicines, face masks and other essentials must be provided to the elderly in time especially to those who are living alone as they are finding it difficult to access the food, medicines and market.
The central government has advised the people above 60 years to not step out of their houses till the pandemic subsides.
Last year in December, the apex court had directed the central government to provide all the necessary details by preparing a pan-India report on the number of old age homes in the country and the kind of medical and geriatric care facilities that are being provided to the elderly.
The Supreme Court had also suggested to take a look at the pension of the country's senior citizens and instructed to advise if there is a need to increase the pension to cope with the difficult times.
The timely provision of pensions to the elderly by state governments and the centre comes as good news in these challenging times of COVID-19.
By Gayatri Yellayi