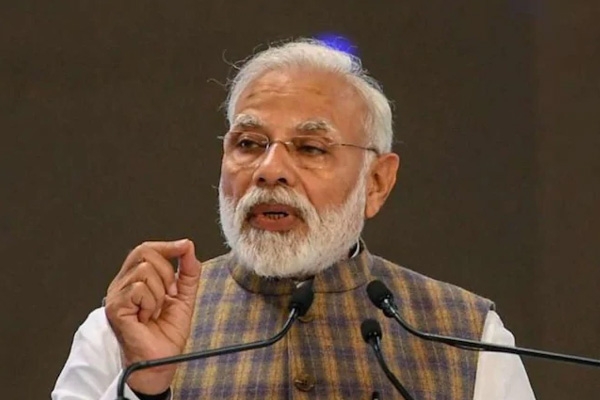 (Image source from: indiatoday)
PM Modi will launch testing facilities/labs today to ramp up the testing process across the 3 cities.
Prime Minister Narendra Modi, on Monday, will launch new and high throughput testing labs in Noida, Kolkata and Mumbai to enable more COVID-19 testing numbers across these cities.
According to Prime Minister's Office (PMO), these 3 new testing facilities will help scale up the testing process. Around 10,000 tests can be conducted on a single day in these facilities.
The new testing facilities will also enable strengthening the early detection and treatment for coronavirus.
PM Modi will launch the event today via video conferencing to which Union Health Minister Harsha Vardhan and Chief Minister's of Maharshtra, West Bengal and Uttar Pradesh will also be present.
These three high throughput testing facilities have been set up at ICMR- National Institute For Cancer Prevention and Research, Noida, ICMR-National Institute for Research in Reproductive Health, Mumbai and ICMR-National Institute of Cholera and Enteric Diseases, Kolkata.
These testing facilities once they are into operation can reduce the turnaround time and the exposure of lab personnel to harmful clinical materials.
The labs are enabled to test the presence of COVID-19 in a person and also for Hepatitis-B and C, tuberculosis, HIV, Dengue, Neisseria, Cytomegalovirus, Chlamydia and many others.
India has reported a spike in number of cases being registered with about 49000 cases being reported across the country on Sunday.
India has recorded 14.4 lakh cases as on Monday, according to Union Ministry of Health and Family Welfare.
In his address to the nation through Mann ki Baat, PM Narendra Modi on Sunday emphasized on the importance of wearing face masks and implementing social distancing to reduce the spread of coronavirus in the country.
PM has said that people have to continue wearing face masks, maintain at least a distance of 2 yards between one another, wash hands continuously, not spit anywhere on the roads or public places and take proper care on hygiene and cleanliness in the premises as these are the powerful weapons in fighting the coronavirus pandemic.
He urged people to remember the coronavirus warriors if they feel like not wearing masks every day.
By Gayatri Yellayi