First American Woman Who Walked In Space Reached The Deepest Spot In The Ocean
June 10, 2020 17:07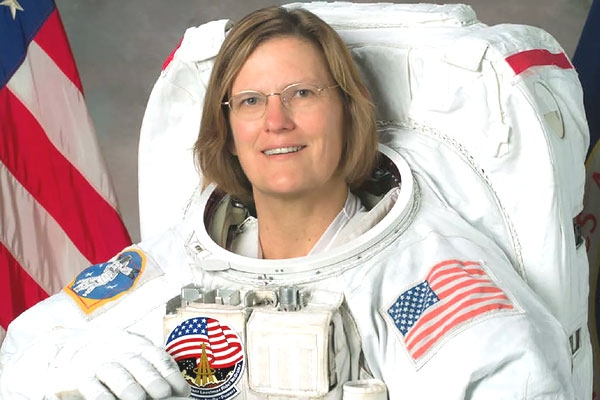 (Image source from: Axios.com)
The first American woman who had walked on space the first has also successfully reached the deepest spot in the Ocean.
Kathy Sullivan, who is 68 years old astronaut and oceanographer, on Sunday, emerged from the deep dive of 35,810 feet to the Challenger Deep, as reported by EYOS Expeditions.
This achievement made Sullivan the only woman to have walked space and dived into the deepest of oceans. The Challenger Deep is one of the deepest seabeds across the country.
Sullivan along with Victor L. Vescovo, who is an explorer that is funding the mission spent around an hour and a half in their destination, around 7 miles down the depression in the Mariana Trench.
They were successful in capturing some images from the Limiting Factor, which is a specially designed deep-sea research submarine. Following that, they began the four-hour long ascent.
After returning to their ship, they then contacted a group of astronauts in the International Space Station, around 254 miles above Earth.
"As a hybrid oceanographer and astronaut this was an extraordinary day, a once in a lifetime day, seeing the moonscape of the Challenger Deep and then comparing notes with my colleagues on the ISS about our remarkable reusable inner-space outer-spacecraft," said Sullivan.
Sullivan had joined NASA in 1978 as the first group of astronauts including a woman. It was later October 11, 1984 that Sullivan became the first American woman to walk the space.
Following her achievement, she was also appointed as the administrator of the National Oceanic and Atmospheric Administration. Her interest in ocean and oceanography stems deeper before she even became an astronaut.
She has even participated to use a submersible for studying the volcanic presses that comprise the ocean crust.
Tim Shank, a biologist at the Woods Hole Oceanographic Institution had even titled Sullivan as a consummate leader with respect to the study of oceans. Shank further said that there is only one submarine in today's date that can reach to the depths of Challenger Deep.
"I'm thrilled to hear that she was in it. Anytime we can reach such extreme places on Earth to learn about them, it's a major event," said Shank.
The Challenger Deep was first discovered by HMS Challenger, a British ship and hence the name. Ever since its discovery, several expeditions have been planned but none have been successful till date except for Sullivan.
- Somapika Dutta