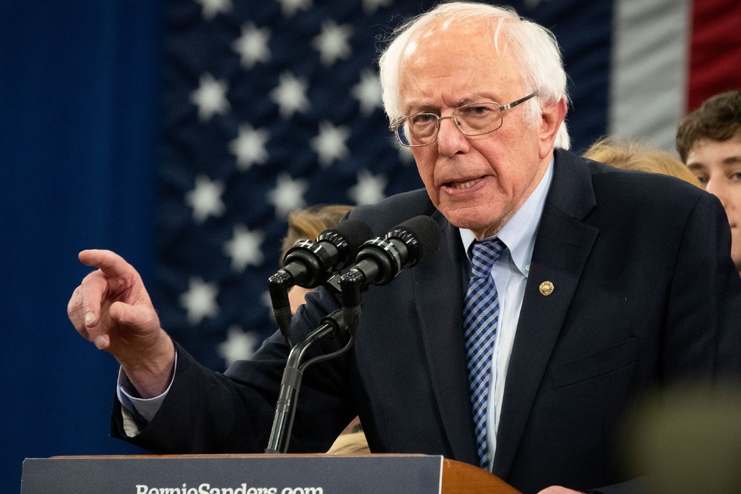 (Image source from: deadline.com)
With the ongoing pandemic going around, everything has been put on hold, even the presidential campaigns and elections all across the globe. In a news that left everyone in a shock, Bernie Sanders suspended his presidential campaign for the year of 2020, leaving it clear for Joe Biden to take on the possible win.
Sanders, who is a self proclaimed socialist democrat from Vermont had been one of the candidates that several people across America looked up to. The sudden dropping out came as a shock for them.
The announcement for this was made in a call to his campaign staff on Wednesday and he later took to Twitter to show his gratitude to the people share the news. Even with the suspense on how long this election theatrical will continue amidst the coronavirus pandemic, Sanders is expected to give a more public explication for better understanding of things.
Majority of the states across the United States have already suspended the primary elections for choosing the partyline candidates and the whole country is sure of who the two candidates are going to be in the final run. Even with that, the formal process of anointing the candidate at the party still needs to be done.
Democrats have postponed all the conventions that were supposed to happen in July to August. Republicans have mentioned that they believe in going with their original plan of the convention in August but the new social distancing norms have put forth a new dimension to things.
Sanders was the last of the Democratic candidates in the presidential run after several of the candidatures fell apart owing to the consistent interruptions that were imposed by the ongoing coronavirus pandemic happening around.
With Sanders out of the campaign, Biden has gained a hefty lead in the process before the coronavirus pandemic already hit the world. Majority of the candidates who have dropped out of the campaign have backed Biden and it is likely that Sanders is expected to do the same.
Sanders does have a load of Indian-American supporters, especially among the left learning academia but it is likely that things are going to change and might be in support of Biden now that Sanders has dropped out of the campaign.
Biden, who is 77 years old will be the oldest Democratic nominee in the Presidential election till date.
By Somapika Dutta