(Image source from: CNBC TV18)
Two Indian-American teens are among the four teenagers who bagged accolades and recognition at Intel International Science and Engineering Fair (ISEF 2019) for cutting-edge research.
Considered as the world's largest international pre-college science competition, the ISEF sees the participation of hundreds of young scientists from various countries.
While 16-year-old Krithik Ramesh from Colorado received top honors for developing a machine learning technology for orthopedic surgeons, Shriya Reddy, 15, from Michigan was recognized for her novel, non-invasive approach for rapidly diagnosing melanoma lesions.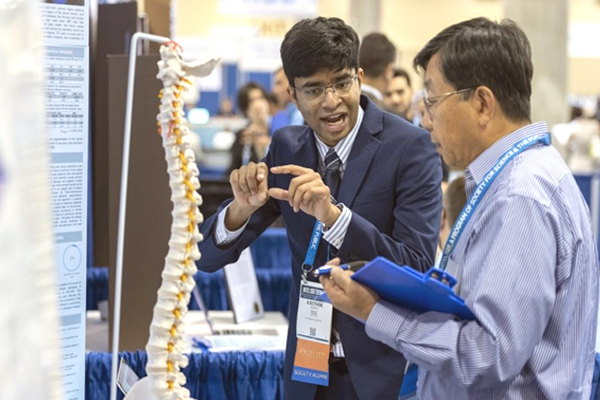 (Image Source: CNBC TV18)
Ramesh received top honors with the Gordon E. Moore Award of $75,000. His application of augmented reality and computer vision help orthopedic surgeons achieve greater accuracy for screw placement during spinal surgery.
Reddy, on the other hand, received the newly announced $10,000 Craig R. Barrett Award for Innovation, funded through Society for Science and the Public, for her innovation.
By Sowmya Sangam