Polling in Kerala's Kannur District Affected After Snake Found Inside VVPAT Machine
April 23, 2019 18:06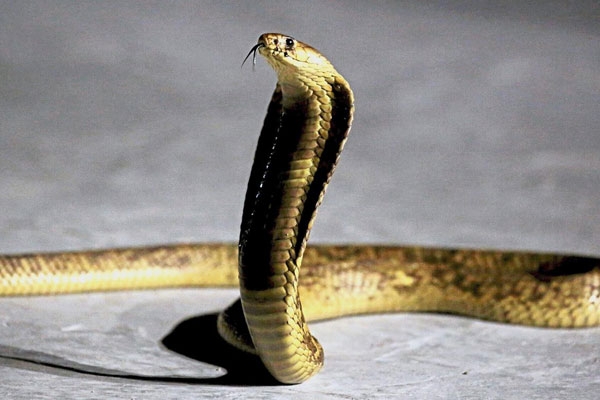 (Image source from: star2.com)
As voting for all the 20 Lok Sabha constituencies in Kerala began on Tuesday, apart from voters there was an unusual visitor - a snake, at a polling booth in the Kannur Lok Sabha constituency triggering panic among voters.

According to a report by PTI, a small snake was found inside a VVPAT machine in a booth at Mayyil Kandakkai in the constituency, which is witnessing heavy polling.

However, the snake was removed and polling was resumed thereafter.

Congress leader Shashi Tharoor took to Twitter and tweeted the news saying, "Snake inside VVPAT machine holds up polling in Kannur - this must be a first for Indian democracy?!".
Snake inside VVPAT machine holds up polling in Kannur — this must be a first for Indian democracy?! https://t.co/bXF1U9nDIM

— Shashi Tharoor (@ShashiTharoor) April 23, 2019

Besides the snake incident, in Kerala, several other complaints of malfunctioning of electronic voting machines (EVMs) were reported on Tuesday as the state voted to elect 20 Lok Sabha members.

In Kerala, as many as 227 candidates are in fray contesting on all the 20 Lok Sabha seats in the state. Wayanad is considered the main focus as Rahul Gandhi is contesting from this seat for the first time. He is in the fray with 19 other candidates.

By Sowmya Sangam