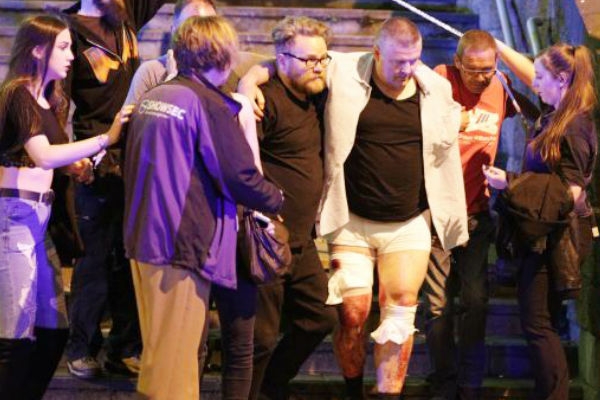 In a terror attack at Manchester Arena at least 19 people have been killed and about 50 injured during a pop concert by American star Ariana Grande.
A fleet of ambulances rushed to the venue and bomb disposal crews were dispatched soon after, as local residents opened up their door to stranded concert goers after train services were shut down.
" So far 19 people have been confirmed dead, with around 50 others injured. This is currently being treated as a terrorist incident until police know otherwise," police said in a statement.
Greater Manchester Police has established an emergency telephone number in response to the attack. It is: 0161 856 9400.
Prime Minister Theresa May said her thoughts were with those affected by "what is being treated by the police as an appalling terrorist attack".
Mrs May said: "We are working to establish the full details" of what had happened in Manchester.
"All our thoughts are with the victims and the families of those who have been affected," Mrs May said.
BBC Home Affairs Correspondent Daniel Sandford said senior counter-terrorism officers were assembling in London and liaising with the Home Office.
Unconfirmed reports from two unnamed US officials suggested the attack was carried out by a suicide bomber.
There was a mass panic after the explosion at the end of the concert, which is part of Grande's world Tour ;The Dangerous Woman Tour'. The singer was safe and did not sustain any injuries, according to her spokesperson.
After the attack Ariana Grande tweeted that she was broken.
"From the bottom of my heart, I am so so sorry. I don't have words," the 23-year-old singer wrote.
Till now no terror group has claimed the responsibility, but the U.S. officials drew parallels to the November 2015 attack by Islamist militants on the Bataclan concert hall and other sites in Paris, which claimed about 130 lives.
In March this year, a Islamic man ploughed a car into pedestrians in London, killing four people and stabbed a police officer to death outside the UK Parliament.
AMandeep