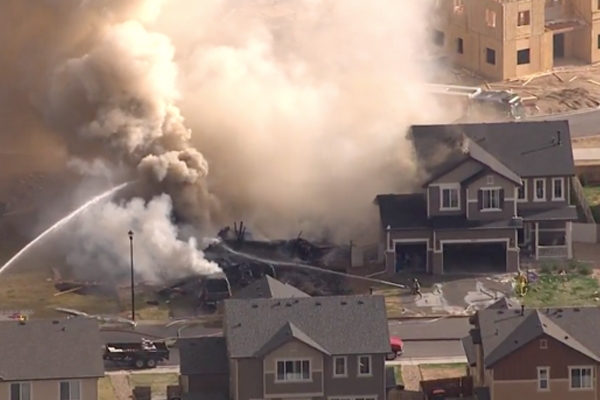 At least two people were injured in an incident, when a home exploded at around 5 p.m. on Monday. The home located along Twilight Avenue, collapsed and burned for several hours after the explosion.
"It was probably the loudest concussion I've ever heard," said John Anderson, a neighbor to the damaged residence.
Anderson, who stays in the neighborhood, said that he was home with his family when he heard the explosion. "I heard a 'kaboom.' The whole house shook, "he said.
When Anderson and his wife Leah ran out, they saw the hose was on fire. "The house was completely collapsed, and people were running up to it," Leah said.
Construction crew, who were working nearby, quickly reacted to the explosion and assisted in the rescue of victims.
Stephanie Utenick, who is a medical professional lives nearby, saw a bunch of construction men carrying a human." He said that the men were carrying a woman, who had just been pulled from the rubble.
"They took the forklift into the house, lifted the house up, and they pulled her out," Utenick said.
Those on the scene said that one of the victims was a mother, who was inside the home.
"She has visible burns to her extremities," Utenick said, describing the woman as a petite and young woman. "Her clothes were burned off in various places."
Even though the victim's arms, legs and chest had burns, she wanted to know how her children were, Utenick said.
Neighbors said that the boy was playing outside at the time of the explosion and was concerned about his parents.
"He believed his dad was still in the house," John Anderson said.
One of the victims was airlifted to hospital.
Utenick added that the quick actions of a construction crew were to thank for any survival.
"I told them, 'You have no idea what you just did. Amazing,'" Utenick said.
I-70 gets green signal from feds
AMandeep