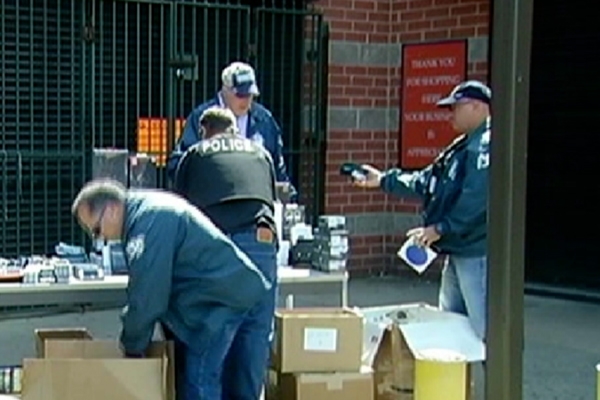 A police operation recovered on Friday, more than half a million dollars in electronics, much of it had been stolen, from a cell phone store in Chicago's West Side.
Headphones, FitBits, cellphones, speakers and even two guns, were recovered from ABC Choice cellphone store.
Chicago Police Cmdr. Karen Konow said, "In this business here, we discovered evidence they were fencing, conducting a large scale fencing operation. They were trafficking in counterfeit merchandise. We have recovered over 100 smartphones we believe to have been stolen."
A months-long investigation, "Operation Hot Corner," resulted in the arrest of 25 years old Mohammad Hejaz, of Burbank, and 27 years old Bakr Shahen, of Oak Lawn.
Sgt. Nelson Perez said, "It was pretty blatant, there was other activity, selling loosies (individual cigarettes) and other things that undermines the retail, the retailers who are on this block legally,".
Now the buildings department has shut the business down. Marlene Hopkins of the city's building department said, "This location had reduced means of egress which were impacting the means of egress in the rear and creating obstructions for the businesses, as well as dangerous and hazardous electrical".
The building department checked out other neighboring businesses in the same complex and shut some of them down for violating rules as well. Some residents around the intersection of Roosevelt Road and Pulaski claimed that it is not fair.
By Prakriti Neogi