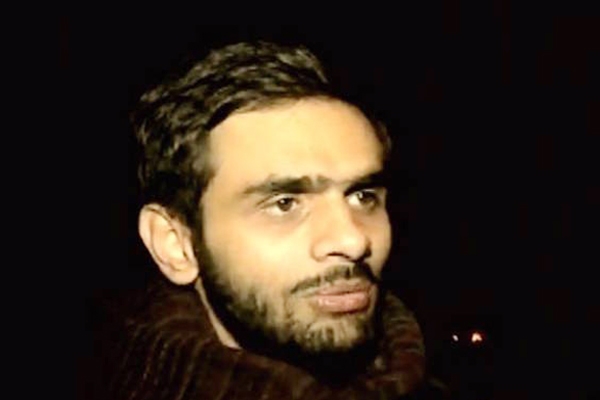 (Image source from: Supreme Court to hear contempt plea against Kanhaiya Kumar and others next week})
The Supreme Court had agreed to hear a plea seeking initiation of contempt proceedings against arrested JNUSU President Kanhaiya Kumar, absconding student activist Umar Khalid, ex-DU professor SAR Geelani and four others.
This was due to the alleged distribution of pamphlets during the events at the JNU campus and Delhi Press Club, which has termed Parliament attack case convict Afzal Guru's hanging as "judicial killing". The death sentence awarded to Guru by sessions court was confirmed by Delhi High Court and Supreme Court.
"By calling the act as judicial killing, judges of the apex court have been projected as killers despite the free and fair trial of the convict and it clearly tantamount to criminal contempt. The Supreme Court needs to take stringent action against the offenders. The parties named in the petition have crossed every limit of the fundamental right to freedom of speech and expression," Petitioner Vineet Dhanda, a Supreme Court lawyer said in the petition.
A bench headed by Chief Justice TS Thakur has agreed to list the plea for hearing in the next week after it was mentioned by a senior lawyer JP Dhanda. The other four who have been made parties in the petition include Lenin Kumar, member of the Democratic Student Federation, research scholar Anirban Bhattacharya, JNUSU vice-president Shehla Rashid Shora and Ali Javed, a member of the Press Club of India.
"Supreme Court of India has passed a detailed judgment after giving due consideration as per law and after going through the evidence. Afzal Guru was hanged to death after he had exhausted all legal remedies," the petition said.
Meanwhile, Kanhaiya failed to get relief from SC after it refused to hear his bail plea and asked his battery of top lawyers to approach Delhi HC
"Why have you come here directly? If we entertain it will be laying a dangerous proposition opening floodgates for all accused in similar situation to come to us directly. This will be witnessed especially in sensational cases. Why this short cut? If you are objected there, then come here," Justice J Chelameswar said.
"So in every case if it is said that Supreme Court is only the court, it would be a dangerous precedent," a bench comprising justices J Chelameswar and A M Sapre said.
By Premji