Kondapolam Movie Review, Rating, Story, Cast and Crew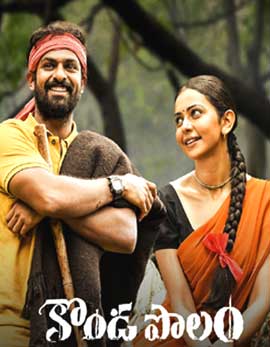 Rating:

Director:

Krish Jagarlamudi

Cast:

Panja Vaisshnav Tej, Rakul Preet Singh

Banner:

First Frame Entertainments

Producer:

Saibabu Jagarlamudi, Rajeev Reddy

Music:

M. M. Keeravani

Release Dt :

Oct, 08 2021
Story
Kondapolam is inspired by an award-winning novel 'Kondapolam' that is written by Sannapureddi Venkata Ramireddy.  Ravindra Yadav (Vaisshnav Tej) hails from a small village and he completes is graduation. Due to the lack of confidence and communication skills, he attempts multiples times but he is left jobless for four years. It is during this time, he decides to head back to his village and support his father (Sai Chand). After facing a drought in the village, some of the villagers decide to move to Kondapolam for 40 days. Ravi and Obulamma (Rakul Preet Singh) too heads for Kondapolam and the rest of the film is about the tough conditions, challenges they face and how they ended up successful. Ravindra Yadav gets selected in IFS after this. Watch Kondapolam to know about the story.
Analysis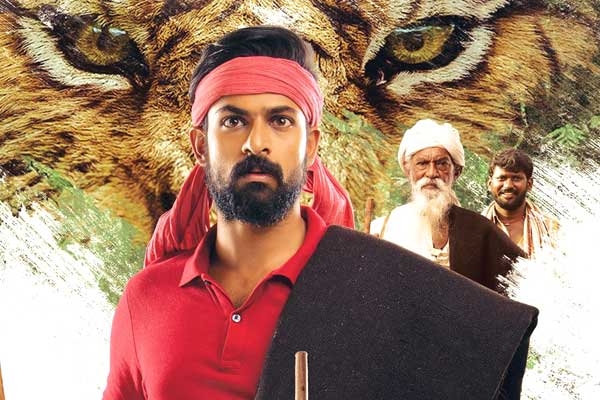 Kondapolam is sure a different attempt. The trailer also hints that it has no regular commercial ingredients and drama along with entertainment. All those who watch the film believe in the sensibilities of Krish which goes for a toss in Kondapolam. The film looks super flat and will not appeal to any section. The first half is ok to watch with realistic narration. The pre-interval episodes are well shot and narrated. The drought conditions in a village along with a section that still relies on feeding their cattle are well narrated. Kondapolam looks too realistic at times and the audience will be left irritated. The first half of the film is different but it falls short of the expectations.
The second half of Kondapolam is a huge misfire and it offers nothing much. Except couple of episodes in the forest, Kondapolam falls flat. Vaisshnav and Rakul Preet shine in their roles but this alone cannot save the film. The episodes with the tiger make no sense. The second half is pale, slow-paced and makes no impact. Kondapolam lacks an emotional connect because of which the film misses the realistic feel. The climax portions is filled with poor graphics and ends on a disappointing note. On the whole, the second half of Kondapolam is a huge misfire.
Performance
Vaisshnav Tej who received wide appreciation for Uppena tries different from Kondapolam. But he should be quite careful as he should have come up with such attempts at a later stage only after attaining a stability. He needs to better himself as an actor before taking up films like Kondapolam. Rakul Preet Singh does a good job as Obulamma in Kondapolam. She looks perfect as a village belly and she was trained specially in the accent. Sai Chand does a splendid job in the role of Vaisshnav Tej's father who is always caring for his sheep. Kota Srinivasa Rao has a small but prominent role and he did it well. All the other actors are decent.
Kondapolam is inspired by the novel with the same name that is written by Sannapureddi Venkata Ramireddy. The concept is new for Telugu audience but it needs guts to narrate such story for this generation. Krish penned the screenplay for Kondapolam which looks uninteresting. The dialogues are ok and they are thought-provoking at times. The music and the background score are the strengths of the film. The cinematography work presents Kondapolam in a new light that looks realistic. The film is shot entirely in the forest of Vikarabad and the production values are good. Krish fails badly in making Kondapolam an interesting flick. One needs utmost patience to watch it in theatres.
Final Word
Vaisshnav Tej and Rakul Preet delivers well in their roles but this alone could not save Kondapolam which is quite boring and slow-paced.
Stills from this movie
Videos & Trailers