SR Kalyanamandapam Movie Review, Rating, Story, Cast and Crew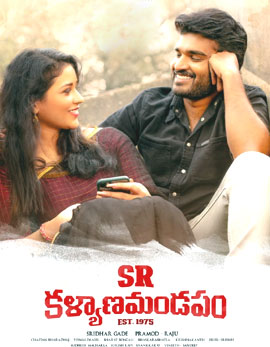 Rating:

Director:

Sridhar Gade

Cast:

Kiran Abbavaram, Priyanka Jawalkar, Sai kumar

Banner:

Elite Entertainments

Producer:

Pramod - Raju

Music:

Chaitan Bharadwaj

Release Dt :

Aug, 06 2021
Story
SR Kalyanamandapam is the story of Kalyan (Kiran Abbavaram), a fun-going youngster who is not career-serious. He has a tiff with his father Dharma (Sai Kumar) who loses his properties over the period and fails in life. Kalyan falls in love with Sindhu (Priyanka Jawalkar) but she hates him. SR Kalyanamandapam is all about how Kalyan succeeds in life, how he wins the love of his life and resolves his bad equation with his father and bonds well in life. Watch SR Kalyanamandapam to know about what happens next.
Analysis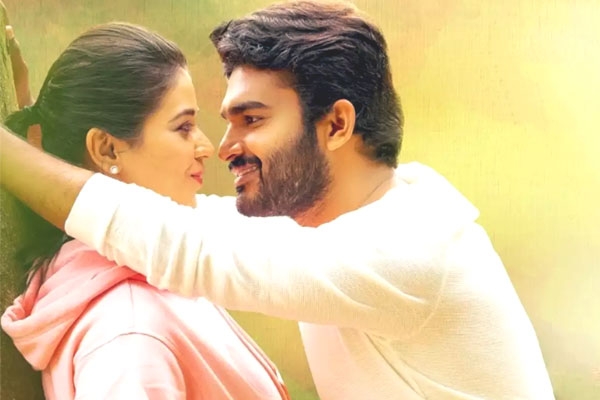 SR Kalyanamandapam starts at a decent time and it takes some time for the characterizations to be established and the premises to be made comfortable. The first half of SR Kalyanamandapam happens on a light-hearted note and is fun-filled with a boring love story. The performances of Kiran Abbavaram and Sai Kumar take some of the episodes to the next level and Priyanka Jawalkar looks glamorous. The interval episode is quite impressive and the first half of SR Kalyanamandapam is decent and is passable.
The second half of SR Kalyanamandapam is filled with flaws, predictable and is boring. Except for the performances of the lead actors and the music, the second half of the film offers nothing. Around 20 minutes of the film can be chopped off completely. The last half an hour of the film looks decent and emotional. The performances of Kiran Abbavaram and Sai Kumar takes makes the film hold well in the last half an hour of the film. On the whole, the second half of SR Kalyanamandapam has its flaws and has some of the best moments.
Performance
Kiran Abbavaram is the new find for Telugu cinema and he is here to stay. The actor delivers a commendable and remarkable performance throughout the film. He even penned the script of the film and did his part well. Priyanka Jawalkar has been glamorous but she doesn't fit in the role. She has done well in the songs. Veteran actor Sai Kumar is the other highlight of SR Kalyanamandapam and he delivered his best as always. Thulasi has an emotional role and she performed well. All the other actors did their parts well in SR Kalyanamandapam.
SR Kalyanamandapam has a decent plot. The screenplay and dialogues should have been worked better. The performances and the technical aspects are the major highlights of the film. Chaitan Bharadwaj delivers his best with the songs and the background score. The editing work in the second half should have been better. The production values of SR Kalyanamandapam are apt. Director Sridhar Gade should have focused on the second half for a better result. The first half is decent but the second half is boring.
Final Word
SR Kalyanamandapam is a mixed bag and has many good moments along with boring episodes. Kiran Abbavaram is here to stay.
Stills from this movie
Videos & Trailers