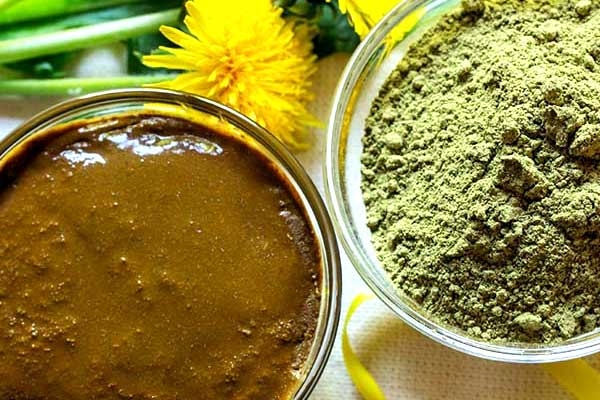 (Image source from: Kamaayurveda.com)
Henna is used during traditional weddings in the country and during auspicious occasions for creating some beautiful patterns on the hands. It is also a symbol to say that a woman is married. Also, people with grey hair use henna to colour their hair. Many of them stay away from chemical-based hair dyes and prefer henna to colour their hair. The hair experts have discovered several side effects in chemical-based hair dyes as they contain ammonia and by-products like ethanolamine, triethanolamine and diethanolamine. They can lead to scalp allergy and can make the hair bitter and lead to cancer. Most of them are now going back and are picking up henna which also offers several benefits for your hair.
Henna that is packed with herbs from the Amazon rainforests and ayurvedic herbs is the best alternative to the hair dyes with chemicals. Here are some of the benefits of henna:
Henna is economical and it can be easily applied at home. The paste can be made by plucking the henna leaves and grinding them. There are several ready to use henna creams available in the market.
Natural and organic henna can keep your scalp healthy. You can add beetroot, indigo, pomegranate peels and others to get new colours like brown, copper and others.
Henna is rich in Vitamin E and tannin that will keep your hair soft. This makes your hair look natural. Henna colour also stays for a longer time when compared to the hair colours.
Henna keeps the roots of the hair stronger and it balances the pH of the scalp. Henna leaves are also rich in antioxidants and proteins. This prevents the hairfall and dandruff prevention.