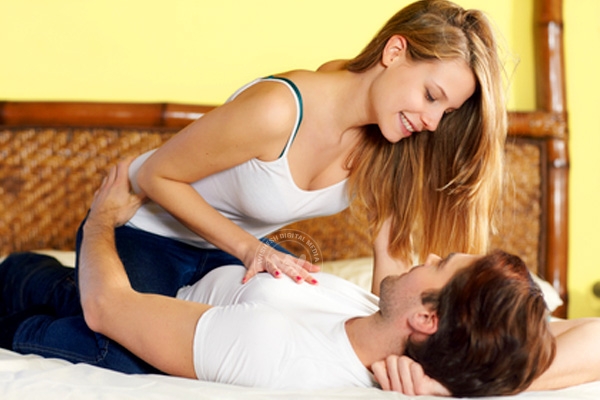 (Image source from: Researcher says: sexist position is dangerous})
Having women on top side during sex which every man might have thought, but recently it was learned by scientist that having women on top or cow position might be dangerous for men during sexual inter course .
According to a new research it was found that due to this dangerous sexual position is cause for the penile fracture during sex. In comparison of doggy style and other on all fours the 29 % of women was responsible. Man or missionary on top 29 percent was only responsible.
In the study of published in Advances in Urology, Researchers advised to prohibit this dangerous movement quickly because when heavy weight of entire body of women weights on mans penis.
 It was also said that if man can control, then there is a chance of minimizing the injuries and can come out while before going into such harmful moments.
The fractures of 44 suspected, studied in the Campinas hospital, Brazil over the period of 13 years of study 42 cases were confirmed and was evaluated on what the actual cause was.
Twenty- eight men were having heterosexual during of injury, while six of the male went on penile manipulation. Four participated in homo sexual intercourse during the injury and it was un clear how the final four men sustained injuries.
 The persons who have participated in the study heard that they have crack when they were injured, followed by swelling and pain, while two of them were erict of dysfunction of following injury.
Before you avoid your favorite position remember that penile fractures are rare, the researchers says if the penile fracture is neglected without  consulting the doctors can lead to impairment of sexual and voiding functions'. 
-Arun Kumar