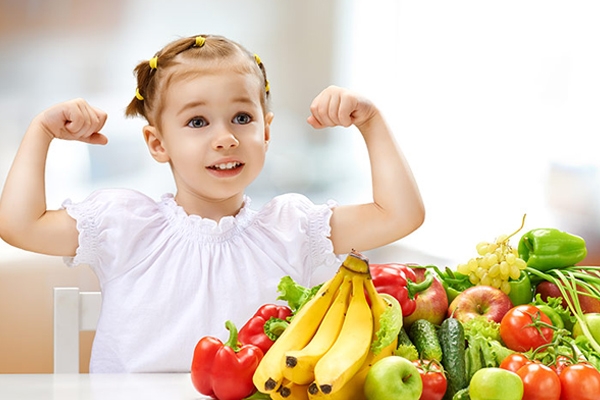 Parents are familiar with food habits of their little ones and their not so balanced diet. They usually struggle to feed even little amount of food and the struggle is never ending. Due to this, mothers tend to miss to feed a lot of healthy ingredients, which should ideally be a part of kids' diet. Ensure that this does not happen and plan your baby diet well.
Here are some healthy ingredients to be added to the regular diet of your child.
Firstly, plan for a healthy breakfast. Now a days, kids have hectic schedules, which include school activities to sports activities, tuitions, dance classes, and extra curricular activities. Kids' energy can drain out due to these activities. Hence, it is important include 3 categories of food in breakfast plate. They are cereals and grains; milk, milk products, eggs, soy milk and products; fruits and vegetables.
Make sure that your little one has meals for four times in a day. The diet should consist of fruit juices, probiotic curds and vegetables in the form of juices/salads, which are supplemented with chapathis. This gives complete nutritional strength and immunity to your child which helps for the growth and development.
Grains, milk and farm products, fruits and vegetables, fats and oils, meat and beans should be the part of your child's diet. Grains provide nutrients and energy for child's normal growth and development. Milk and farm products are source of Vitamin A, D, B1, B2 and B12 and minerals, particularly calcium. Fruits and vegetables are sources of fiber. Fats and oils provide health benefits to your child, as it helps to develop your child's brain and to reach maximum growth potential. Finally, meat and beans provide proteins to your child and clears the iron deficiency.
Most mothers get confused about how much quantity of milk is to be given to child. Delhi-based Dr. Debjani Banerjee, In charge Dietetics, gave guidelines for milk and dairy products. Kids under 2-3 age group should drink 2cups/480 millilitres per day. Kids under 4-8 age group should consume 600 millilitres/day. Kids under 9 and beyond 9 should consume 720 millilitres or 3 cups a day. Choose less fat milk products most of the time.
Divya