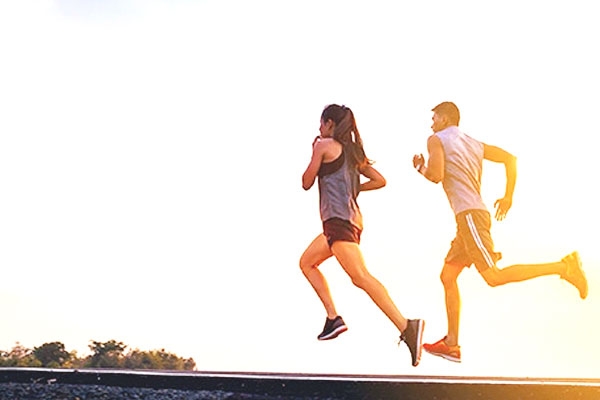 (Image source from: Vir.com.vn)
Exercising, a healthy diet, and quitting smoking and drinking has been linked to adding 7 more years to your life according to a recent study.
A team of UK researchers conducted a study on 93,736 middle-aged adults who had at least two of the 36 chronic health conditions for up to 9 years.
Chronic diseases include asthma, depression, hypertension, cancer, diabetes, angina, migraine and others.
The team of researchers has assessed four factors in these people:
Leisure-time
Physical activity
Smoking
Diet and Alcohol consumption.
The researchers found out that a very healthy lifestyle is associated with an increase in life span by up to 6.3 years in men and 7.6 years in women.
This assessment has been made among people who already had certain morbidities. The numbers can be increased for a normal person.
●    Quitting the habit of smoking conferred the biggest benefit as the study found that smokers at the age of 45 live 5 to 6 years less than those who do not smoke.
●    Regular physical exercise is associated with living 1 to 2.5 years longer.
●    The benefits of a healthy diet and lower alcohol consumption are prevalent but not excessive in number.
Yogini Chudasama, an epidemiologist at the University of Leicester's Diabetes Research Center, said that more individuals are living with multiple chronic health conditions thereby impacting both their daily lives and well being.
She asserted that a healthy lifestyle devoid of smoking can add about 7 years to the life span of individuals and mentioned that it is time for those reluctant people to make the lifestyle changes immediately.
For women with at least two underlying chronic conditions but having a healthy lifestyle score was associated with living longer by 3.5 years than those women who had an unhealthy lifestyle score.
A healthy lifestyle score was associated with living 6.4 years more and a very healthy lifestyle score was associated with a gain of 7.6 years.
For men, it is estimated that they can add 1.5 years to their lifespan with regular exercise even with underlying medical conditions.
In their analysis, the researchers have pointed out that they took into account several factors like socioeconomic status, ethnicity, and employment status.
Despite all the calculations, the study had some limitations.
More than 95 percent of the participants in the research were white and they were wealthier than the average population in the United Kingdom.
The most common morbidities in men were asthma, cancer, diabetes, and hypertension while in women, the conditions were cancer, depression, migraine and hypertension.
- By Gayatri Yellayi