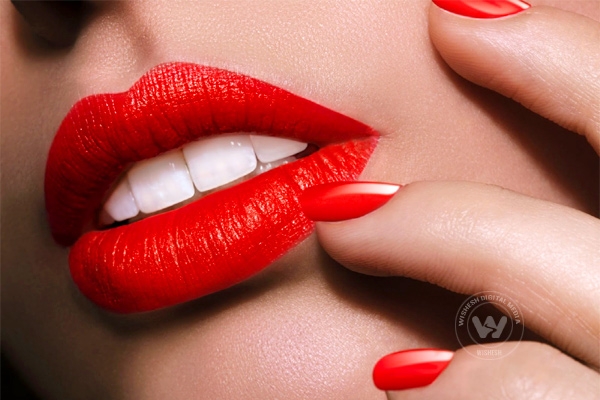 (Image source from: How to wear red lipstick})
Red is sensual, red is bold and red is sexy. No wonder women love to wear red. Red lipstick gives you a distinct appeal. But if you are not careful about the shade of red lipcolor it could be loud.
When you go shopping for cosmetics, choose the righ shade of red lipstick that complements your unique skin tone. Here are some tips you can follow to wear red lipstick with elegance.
Dark tone
Women with dark tone can go for a sultry red with a blue-base, which is similar to the rich wine colors like sangria. You can also opt for a brown-based burgundy lip color. But if you intend to make a vibrant statement, then invest in a red shade from the berry family.
Medium-Beige
True reds were made for women with medium-Beige skin tone. You can safely wear a fire engine or apple red anytime of the day or night. Those who want to opt for a tamer look, can opt for a pinkish red.
Fair with yellowish skin-tone
You can go bold with brick red shade. This shade is a subdued version of the cranberry hue.
Fair with pinkish skin-tone
Go for coral based shades of red – they are meant for you. Choose a hue of red with a warm feel. But make sure it does not have too much undertones of orange.
Women who wear red lipstick must make sure that they keep the rest of their makeup simple.
(AW: Pratima Tigga)