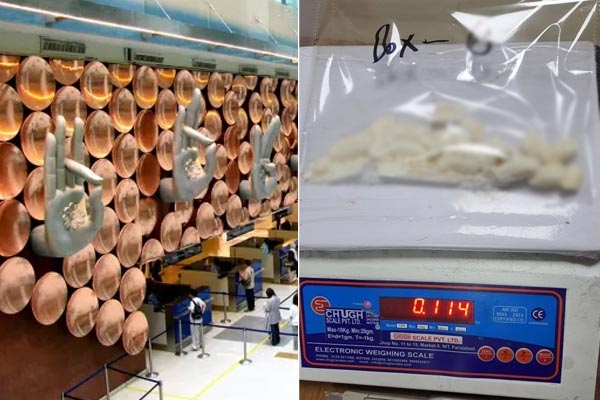 The Customs officials of New Delhi arrested a woman from Uganda in the Delhi airport after she was carrying one kg of cocaine in her stomach. The woman has been admitted to RML Hospital and the doctors took four days to recover the 91 cocaine-filled capsules from her body. The cocaine that is seized is worth Rs 845 crores and the total weight of the seized cocaine is 993 grams. The officials called it a rare case as the cocaine is kept inside in specially designed pellets. The carriers take 400-500 grams of cocaine generally. If the capsules burst inside, it would be a threat to the life of the person told the officials.
The woman from Uganda arrived at the Terminal-3 of the IGI Airport four days ago. The officials traced that the body and gait of the passenger were not normal and it looked unusual. The Customs officials approached her for help and she refused to accept the help. She was not interested in any conversation after which the officials kept a close watch. The customs officials finally intercepted her after she crossed the green channel and was about to reach the exit gate. After questioning, the passenger agreed that she swallowed 91 capsules of cocaine. She was taken to RML Hospital and the X-ray scanning revealed about the pellets.
The woman was handed over to the Customs after the 91 pellets were removed. She is arrested under NDPS Act today and the investigation is currently going on.
By Siva Kumar